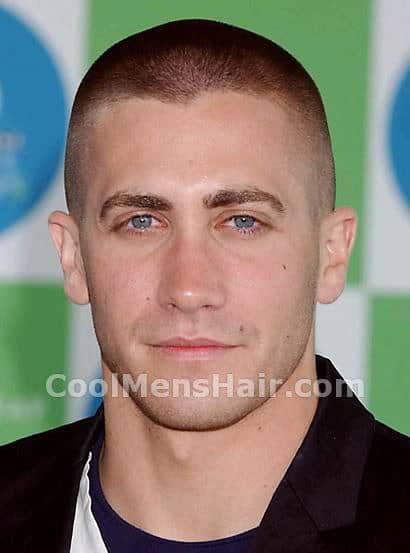 Jake Gyllenhaal buzz cut hairstyle.
Jake Gyllenhaal is a young American actor. He was born in L. A. On 19 December, 1980. Jake has had a very diverse career with roles that range from the hyper masculine frustrated marine in the movie Jarhead to Jack Twist, one of two male sheep herders who embark on a 20 year sexual relationship in Brokeback Mountain. He has received many awards for his acting.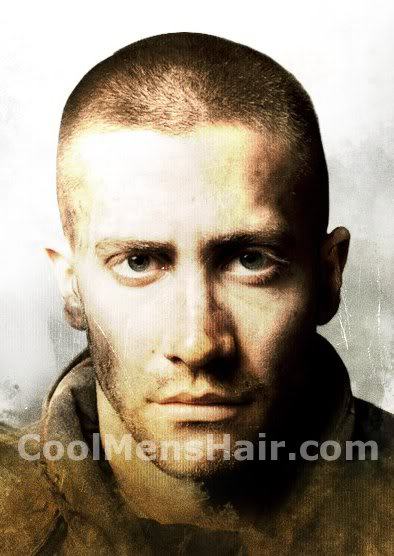 Jake Gyllenhaal military buzz cut.
For the movie, Jarhead, Jake had his hair military buzz cut. It was so short that he almost looked bald, though the top was just a touch longer than the back and sides. This style fit with the image of extremely masculine, tough guy marine he played in this role.

Jake Gyllenhaal conservative hairstyle.
In general, Jake likes to keep his hair short, though not that short. He usually has it cut in a relatively conservative style that leaves him with a few options when it comes to styling. He seems to prefer to leave a little extra length on top so he can sweep it to the side or flip it back to create the appearance of more volume.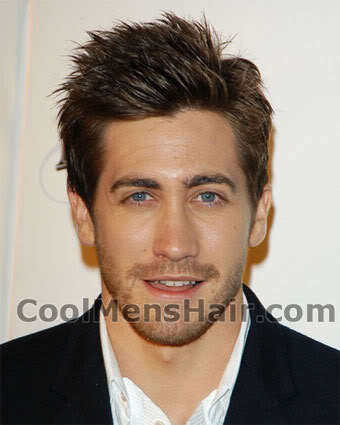 Jake Gyllanhall bed head look.
Another look that he seems to favor is the bed head look. For this style, he uses a small amount of gel on his fingers to create small, random spikes that stand up all over his head. This style makes it look like he has done nothing with his hair, though it requires much more maintenance that appearances would show. For a change of pace, he applies the gel to damp hair and creates a slightly wet look to go with the mussed up style.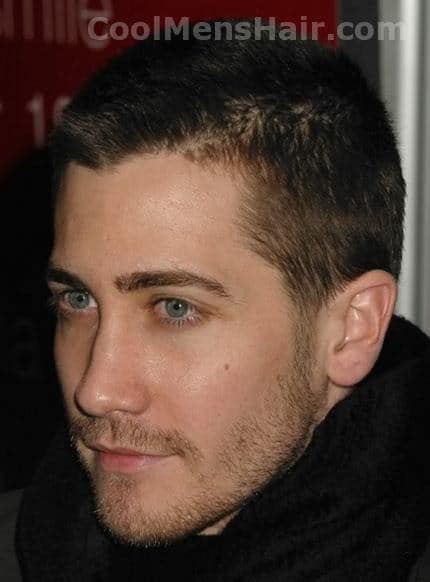 Jake Gyllenhaal short haircut.
Another style he has been seen with is a very short, though not buzz, cut and a mustache and beard. This particular style is one of the easiest to wear because it requires no maintenance other than an occasional trim.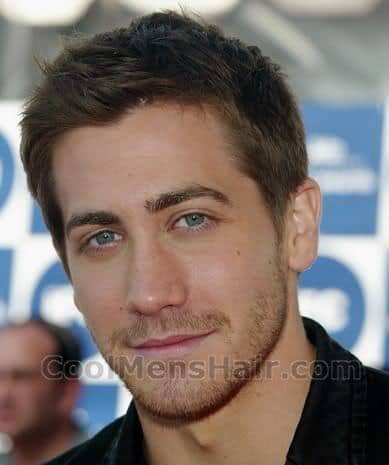 Jake Gyllenhaal short hair style.
Jake Gyllenhaal's- with his quiff and beard, not only absolutely hot and sexy but, effortlessly stylish. Classic and mature, the fringe is styled upwards with the back "famously" cute shorter along the back and sides. Use a hairspray to get the perfect hold and for the look.