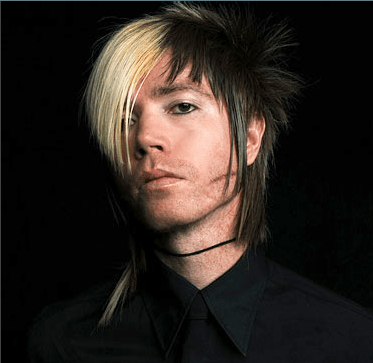 Jade Puget hairstyle
Jade Puget
, the American punk musician is an amazing rocker, guitarist, keyboard and synthesizer player. He is part of the band AFI (A Fire Inside) where he is the guitarist and primary writer of the band's music.
He is also a master of Remixes. Some of his popular remixes include "Heart Shaped Glasses" (Marilyn Manson), "Freakshow" (Cure), "Where Moss Slowly Grows" (Tiger Army) and "Vertigo" (The Static Age). Following the "Straight Edge" lifestyle this hardcore punk is committed to refrain himself from drinking alcohol, taking recreational drugs and using tobacco products.
Jade Errol Puget was born in Redwood Valley, California on November 28 1973. He had straight A's all through his school career. After moving to UC Berkeley he bagged a degree in social theory. Before joining AFI in 1998 he played in various bands like "Redemption 87" and "Loose Change".
His first album with AFI was "Black Sails in the Sunset" (1999). This was followed by "The Art of Drowning" (2000), "Sing the Sorrow" (2003) and "Decemberunderground" (2006). Off late, Jade Puget and his band- mate Davey Havok have together formed an electronic music band named Blaqk Audio. The debut album of this band called "CexCells" was released on August 2007.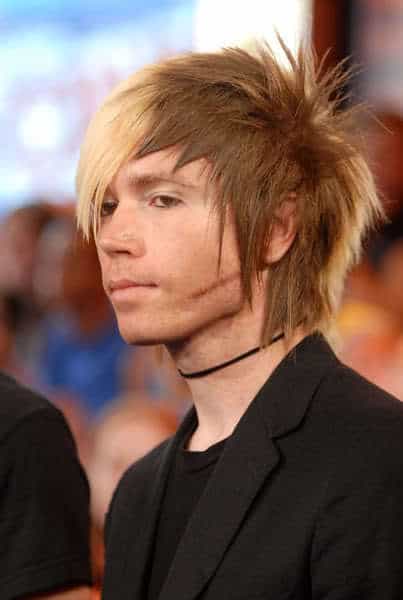 Jade Puget punk hairstyle
Undoubtedly, the trademark of Jade Puget is his hair. He looks simply awesome with his fascinating postmodern
punk hairstyle
. His
Japanese
inspired
razor cut hair
, tattoos, and black painted fingernail completes his fashion statement.
The hair is short at the back and one side is just snipped off. The other side is medium size and dyed blonde. The long stripes of blonde hair falling by the side of his face give Jade a unique look.
Jade Puget has emerged as an exceptional musician and a hot fashion icon among the latest electronic band music. His unique hairstyle perfectly complements his punk rock.