Gene Vincent, born Vincent Eugene Craddock, was one of the early pioneers of American rock and roll as well as rockabilly music. He was the writer of "Be Bop a Lula", which he performed with his band, the Blue Caps. He has been inducted into both the Rock and Roll and Rockabilly Hall of Fame. Here, is a look at the Gene Vincent hairstyle.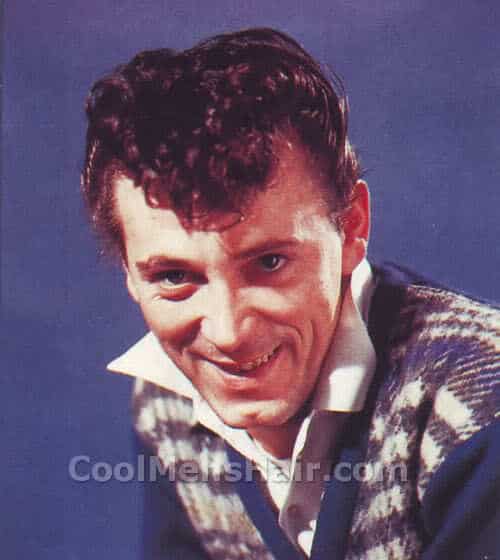 Gene Vincent Rock and Roll hairstyle.
During his career, Gene wore his hair in a style that declared to the world he was a rebel. He kept the back and sides cut to a respectably short length, but allowed his curly top to grow out longer.
Using hair cream, he slicked the sides and back of his hair down so they lay straight and close to the scalp. He allowed his natural curls to rule on top with enough cream added to give him a wet look consistent with other "greasers" of the time.
One thing about this style that made it unique was the way he allowed a portion of his fringe to come down over the center of his forehead and form a curly Q. A number of young musicians and actors in the 50s chose to copy this in their hairstyles.

Gene Vincent rockabilly hairstyle.
In some ways, this was the antithesis of the mullet. Vincent's hair was short and businesslike in back while he allowed the top and front to go wild. This was not seen much again until the 1980s when the band A Flock of Seagulls grew their top hair long and kept the back and sides short. Of course, that was a decade known for producing big hair.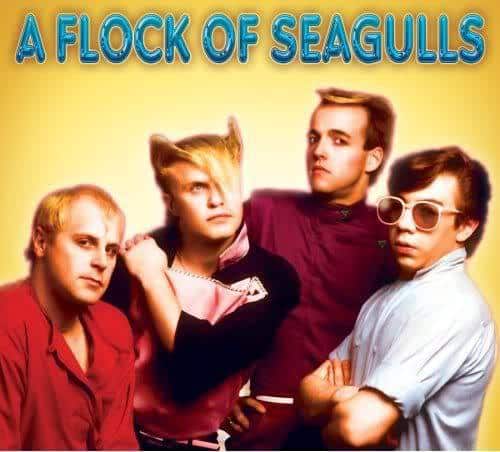 A Flock of Seagulls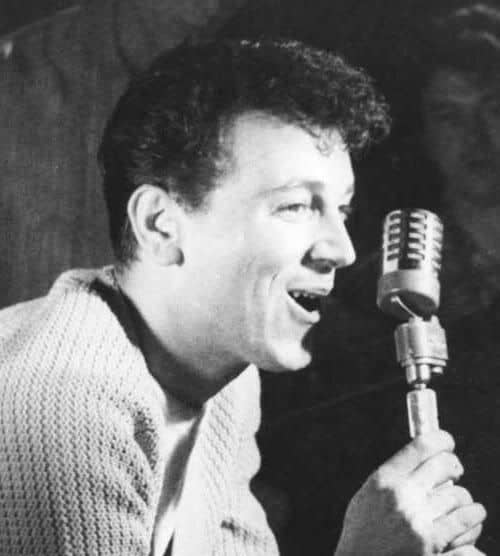 Gene Vincent hairstyle.
Maintenance of the Gene Vincent's hairstyle was not difficult. Because of the hair cream used in styling it, all he needed was a comb to put the sides and back in order.
Due to his natural curl, he was able to use his fingers to pull the top and front into place with the cream holding it quite well. He could simply run his hands through the top to freshen it up and wrap a section around his finger in front to get that curly Q on the forehead.
Gene's rock and roll haircut was wild and rebellious in the 50s when he was performing. Today, this hairstyle would be considered quite tame and old fashioned. There is a movement, however, to resurrect many of the "greaser" styles from that decade.