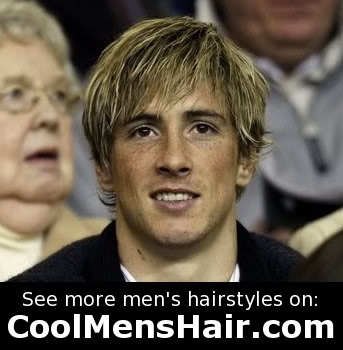 Fernando Torres hairstyle.
Spanish
Fernando Torres
is a
very popular footballer
who plays for Premier League of Liverpool. He also handles the role of a striker for national team of Spain. He already appeared in a music video and is a certified millionaire. This man is also credited for the different types of Fernando Torres hairstyles.
Fernando Torres layered haircut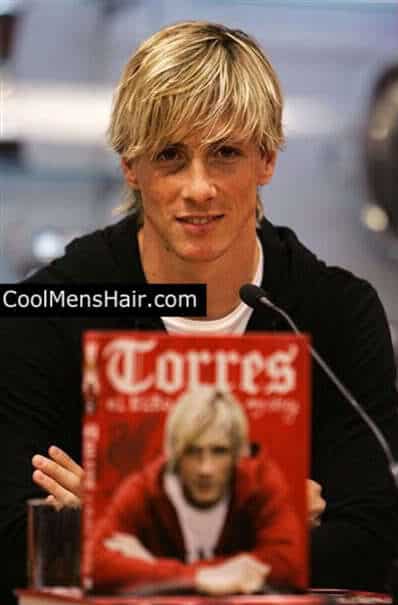 Fernando Torres blonde layered hairstyle
Torres received critical acclaim when the blond-haired guy sported a layered cut hairstyle, ideal for his somewhat wavy hair. It also brought out his boyish charm, which further endeared him into the hearts of many women.
Fernando Torres fohawk haircut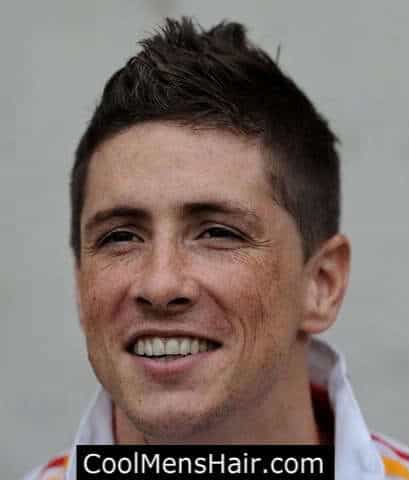 Fernando Torres fauxhawk haircut
However, he later changed how he looked to sport a cleaner
fohawk cut
. In fact, it's a very drastic look as he changed his blonde hair to something very dark, though he was able to retain the remnant of his
wavy hair
. The hair is very short, perhaps cut through the use of a very powerful clipper. Most of the hair strands found at the sides are removed.
Though many didn't like the change of appearance, it is somehow practical, considering that his sports require proper hand-to-eye coordination. The long hair does have a tendency to cover the eyes, making it much harder for a footballer like him to see clearly.