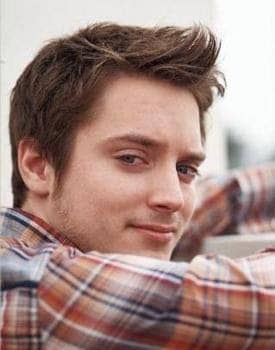 Elijah Jordan Wood
was born on January 28, 1981, in Cedar Rapids, Iowa. He is an american actor who known for the protagonist role of Frodo Baggins in Lord of the Rings film trilogy. He has been named one of the top 30 Under 30: The Actors, by Entertainment Weekly.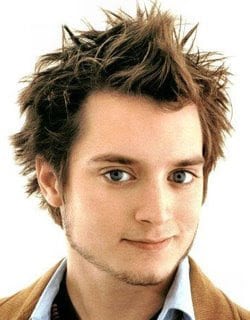 Spiky hair at the top, such as faux hawk is a great way to add height and makes longer the Elijah's round face.
Elijah's Buzz Cut
Shown above, he sported a super short & super low maintenance,
buzz cut
. He shaved all over with clipper. His face looked more defined & tidier with its hairstyle. The cut is suitable for most hair textures.