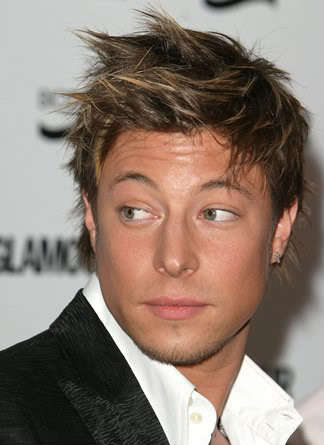 Duncan James textured hairstyle
Call him by any name,
Duncan Matthew James
or Inglis (fondly nicknamed by his friends and fans) this lad is the new hero on the block. With a strong physique, handsome look and youthful personality Duncan James has all the ingredients to be superstar.
Singer, songwriter, actor and television presenter, this Brad Pitt look-a-like from the British boy band Blue has something in him that makes him inexplicably irresistible. Duncan James was born in Salisbury, England on April 7th, 1978.
It was while studying A level drama at college, that he decided he would be a singer. He along with his friends Antony Costa, Lee Ryan and Simon Webbe formed the popular boy band Blue in 2000. The band became immensely successful with their very first single release "All Rise" in 2001 followed by 11 top ten UK singles.
Unfortunately, the band split up in 2004. Duncan's first solo single, "I believe my heart" (2004) entered the UK charts at number 2. Numerous awards followed including the 'Best Newcomer' at the BRIT awards 2002, 'Best Newcomer' at the Smash Hits Awards, and 'Best Single', 'Best Newcomer'and 'Best Pop Act' at the Capital FM awards.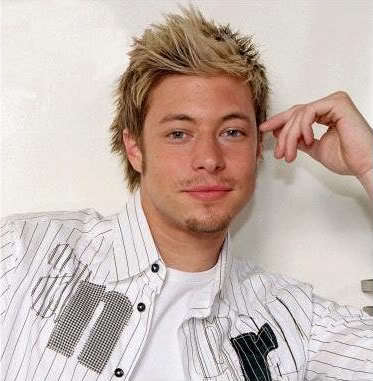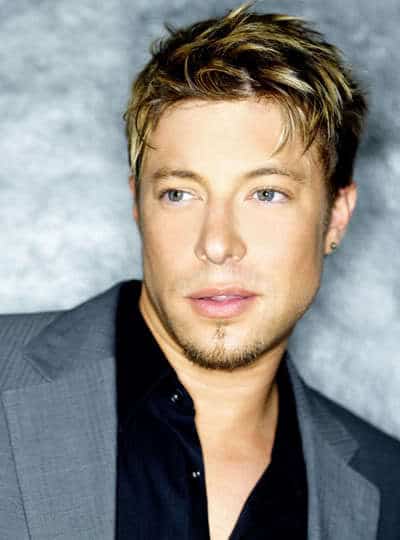 Duncan James hairstyle. Photo via OfficialDuncanJames.co.uk.
Apart form being noticed for his singing prowess, Duncan James' charm lies in his radical hairstyle and sexy looks. With lovely eyes and thick mane, Duncan tried some of the cutest hairstyles such as classic layered hairdo with highlights.
He prefers to keep his hair short and follows a rather trendy outlook keeping his hair gelled in. Among many of Duncan's chic hairdo is his spiky cut with copper brown shades. The hairstyle looks classic and dashy. Duncan James loves to experiment with his looks keeping his hairstylist busy.