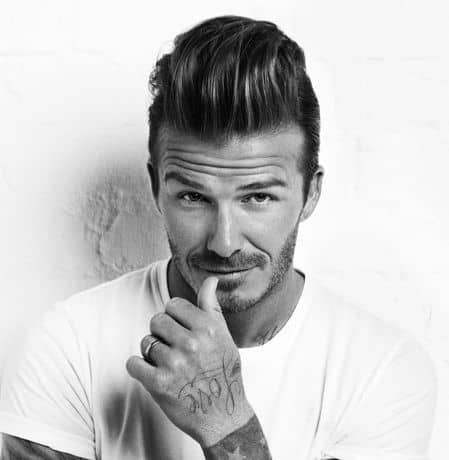 In the March 2012 issue of Men's Health magazine, David Beckham graced the front cover and did a photo shoot sporting a stylish quiff hairstyle in which the hair is cut short on the sides while left long on top. This modern version of the quiff is known as the neo-quiff. If you'd like to achieve the same look as the David Beckham quiff at home, here is how to do that.
Before beginning the styling process, it is important to remember when getting a haircut, to request that the barber or stylist maintain enough length on the top to allow the hair to buckle. Request that the sides of the hair be trimmed down to a length of 2 centimeters.
Browse David Beckham's Latest Hairstyles
When preparing to blow dry, make sure to section the hair, separating the long from the short. Proceed to comb the sides back and in a downward direction. Blow dry the hair from the front. When blow drying, use a vented brush to sweep the longer hair up and back.
Place a dollop of hairdressing pomade or strong-hold wax into the palm of your hand. Rub pomade or hair wax with your fingers to warm product slightly, then apply to damp hair and work product through the hair well with fingers.
Using both your hands, push all of the long hair on top forward and then quickly push all of the hair backward.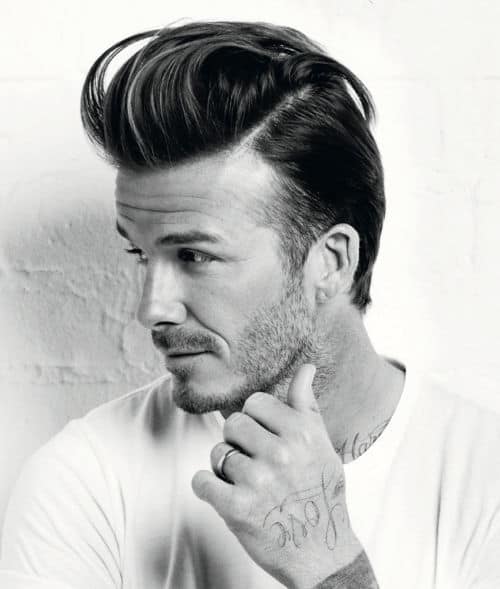 David Beckham Quiff hairstyle.
Avoid making the front of the hair vertical, and instead, style it slightly off to one side. Push the tips of the hair in a backwards direction and use both hands to create volume and texture. Finish the style with hairspray and have fun sporting this stylish look.