Christopher Pine hairstyle.
Christopher Pine
is an American actor, the blue eyed dreamer from fairy land who has mastered the art to be savvy to his photograph. He is not only a good artist, but is the New (HOT) Kirk. He is one of those few actors who can mesmerize his fans and critics both in small screen as well as in big screens.
Though Chris enjoys leisure reading on meditation at present the star is meditating on his success. His choice of films, dress and hairstyle all points to the fact that he is the next big thing in Hollywood. Though Pine is portraying the character of young James T. Kirk in Star Trek, but his hairstyles tell altogether a different story that has nothing unconventional about it.
Born on August 26, 1980 Christopher Pine has a quite an extensive background in theatre. He studied acting at the University of Leeds in England and the American Conservatory Theater in San Francisco. He took part at the Williamstown Theater Festival held at University of California and in other theater companies in Los Angeles.
After his guest act in the TV series' CSI: Miama, The Guardian, and ER, he shifted his loyalty to feature films. Pine soon caught the ladies' attention with his lead role opposite Anne Hathaway in the Hollywood flick Princess Diaries 2.
He managed to live up to the expectation of his fans with his next release Confession. With Just My Luck he returned to genre of teenage romantic comedies. His other major big hits include Blind Dating and Smoking Aces.
But the role that made him a popular face worldwide is that of James T. Kirk in the 2009 science fiction movie Star Trek. Just like his high profile character in the film, the actor has maintained an eclectic hairstyle in real life.
Chris Pine short layer haircut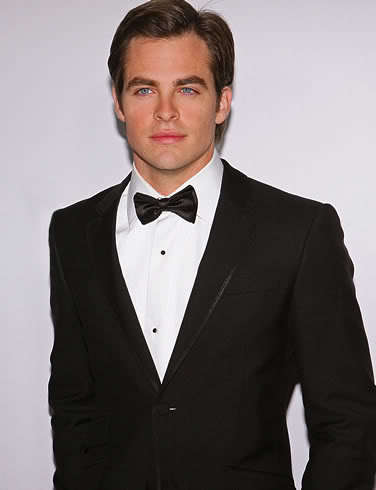 Chris Pine short layer haircut
With close clips up along the sides and the back, Christopher Pine wears an authentic manly haircut. Though he sometimes flaunts a standard short layer cut, but it definitely gives him lots of options to try out:
funky look
, conservative look, or
formal neat look
.
His neatly combed hair makes him look more conservative. At times Pine throws in some paste to give some texture to his hair for fun. Pine at the "Cloverfield" Los Angeles Premiere looked striking with the back and sides of his hair neatly trimmed.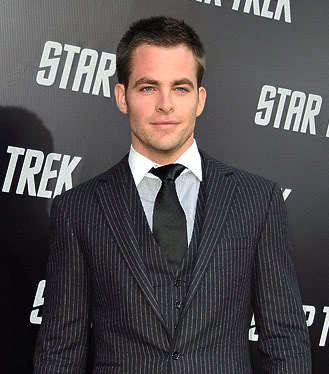 Chris Pine short hair
While walking down the red carpet of the Los Angeles premiere of 'Star Trek' (2009) the young actor flaunted a
short hairdo
. His short-at-the-front hairdo gave him a masculine look. In fact this celeb is now wearing the half shaved look which is also the latest 2009 trend. Christopher Pine exhibits and speak of his 2009 trend, "I need a shave, but I know you love me this way look."
Christopher Pine radiates star quality as Kirk. Let's hope Pine creates new records of success with his next releases.