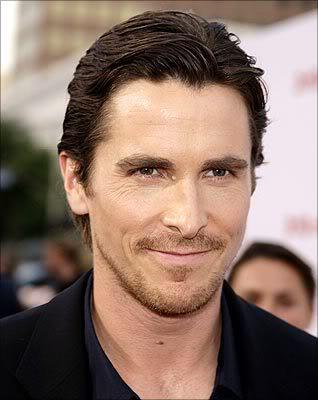 Christian Bale hairstyle.
Chris Bale
and Batman seem to be synonymous! This English lad is an actor par excellence who can play every role with equal ease. With his kitty brimming with laurels and accolades from being the "Top 8 Most Powerful Cult Figures" of the past decade, to the "Most Creative People in Entertainment" (according to "Entertainment Weekly") he is undoubtedly the "Hottest Leading Men Under 30″ (according to Premiere).
Chris Bale has bagged home all the honors. His devastating performance in "Empire of the Sun" (1987) mesmerized the international audience. He continued to recreate his magic with his brilliant performance as psychopathic yuppie serial killer in the movie "American Psycho" which won the hearts of his fans and critics alike.
This English actor besides starring in big budget Hollywood flicks has been also deeply involved in independent and art house films. Born in Wales, Chris Bale was an ambitious kid attending Drama School. At 8, Bale first venture into acting with an advert for a fabric softener.
At 13, he auditioned with 4000 other kids for the popular role of James Graham for the movie Empire of the Sun (1987) and received a special citation for Best Performance by a Juvenile Actor from the National Board of Review for his act in the movie.
However, Bale shot to fame with his breathtaking performance in the movie American Psycho and Reign of Fire which was Bale's first action flick made with a whopping budget US$95,000. After a year's break, Bale made a come-back in 2004 with the psychological thriller The Machinist.
But it was the year 2005 that witnessed the uprising of Christian Bale in the truest sense of the term with his movie Batman Begins. The movie made an international triumph and Bale took home "The Best Hero Award" at the 2006 MTV Movie Awards. Chris Bale is a real box-office draw in Hollywood.
Chris Bale straight short hairstyle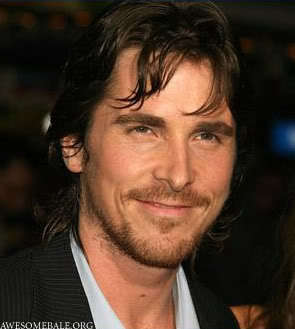 Christian Bale shaggy style
Coming to his looks now just like his diverse performance, his hair too speaks a lot about his style. In the movie American Psycho Chris Bale's hair was shorter in back with cut about an inch off his bangs. His straight
short hairstyle
is high on ease and low-fuss.
He also sported a razor-cut shaggy layer hairdo. At times Chris Bale flaunted straight long hairstyle with gorgeous long tresses and top heavy layers to add height. But he also looked great with his wavy long style that has been razored and layered slightly.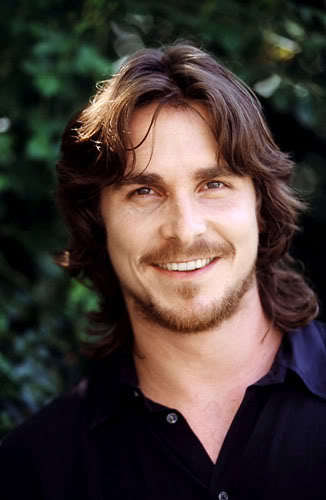 Chris Bale long wavy hairstyle
A devoted animal lover, Christian Bale is actively involved with organizations such as Ark Trust, World Wildlife Foundation, Greenpeace, Redwings Sanctuary, Happy Child Mission, and a school for street kids in Rio De Janeiro. This man is all about versatility!