Brendan James Fraser (born on December 3, 1968) is a Canadian-American actor. He is known for having starred in The Mummy film series, and George of the Jungle. In 1998, People Magazine had chosen him as one of the 50 most beautiful people in the world.
He has a strong square shape with strong jaw line. His jaw line & chin shape resemble a triangular. He has chosen a right hairstyle, classic short back and sides, with razored spiky hair on the top.
George Hairstyle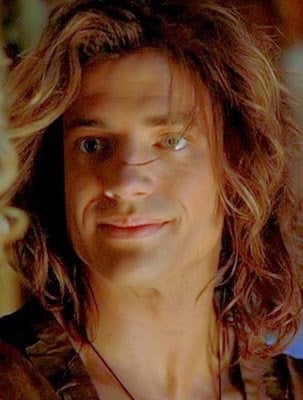 On the picture shown above, Brendan is wearing thick & long curly hair in his movie, George of the Jungle. The hair is dressed to express that he lives in a jungle, causing his hair grow naturally, messy, & curly at shoulder length.