Paul David Hewson is an Irish musician, singer, humanitarian, and political activist. He is much more widely recognized by the stage name he adopted, Bono.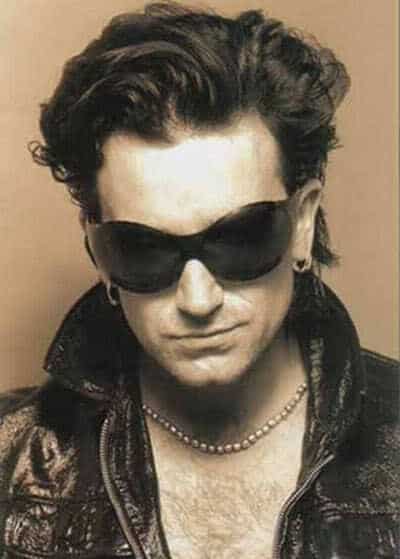 Bono was nominated to receive the Nobel Peace Prize and knighted by the UK's Queen Elizabeth II. He has been named Person of the Year by Time Magazine and received numerous other nominations and awards. He is also the frontman for the rock band, U2.
Here is a quick look at Bono hairstyles over time.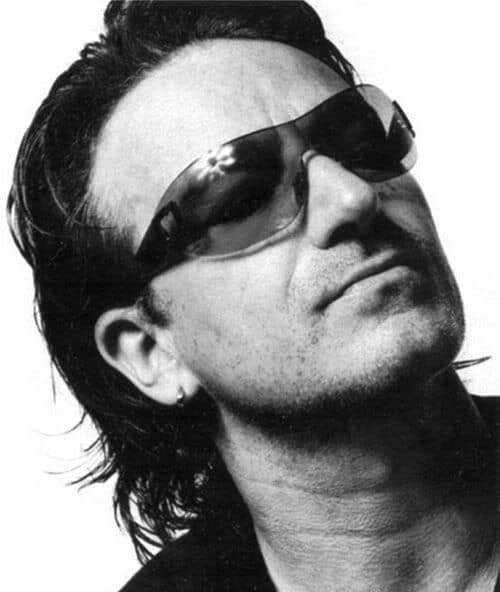 When it comes to his hair, Bono is a man of simple tastes. He has worn it at shoulder length at times. When it was that long, he generally flipped it to the back. A bit of pomade applied to the hands and run through it was enough to provide a soft hold that kept the hair in place while being touchable.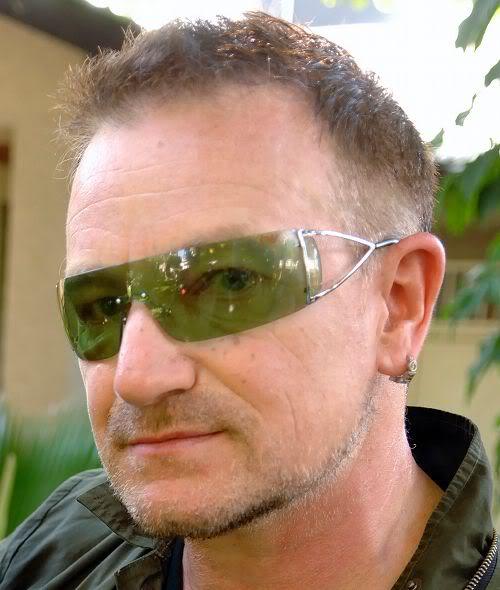 He has also worn his hair in a short style that allowed him to part it on one side and comb it over or simply comb it forward. The sides and back were tapered and cut to just above the ears and collar. In some instances, this style could be modified by the application of gel or pomade to create short spikes that stood up all over the top of his head.
He more commonly wears his hair in a buzz cut that conforms to the shape of his head. The sides are cut very closely with the top allowed to remain a bit longer. In most cases, the top is left long enough to lie down flat if he applies some product. Otherwise, the hair stands up in a style that resembles a conventional crew cut.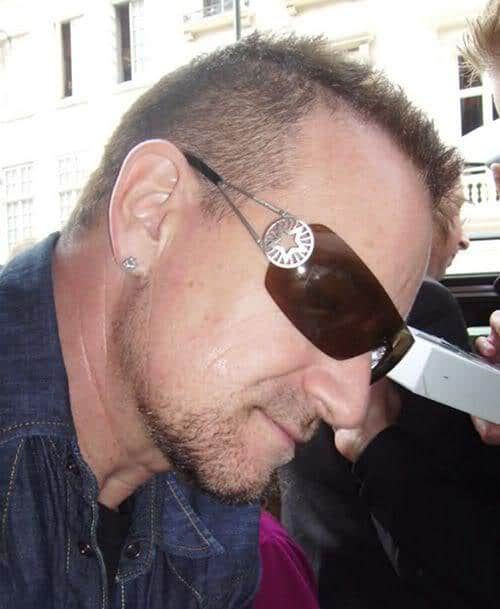 In later years, he has adopted a style somewhere in between. The hair is cut very short, but not completely in a style that prevents the use of scissors. He has a receding hairline that he makes no effort to hide. Instead, keeping the hair short allows him to continue looking good by adopting a style that conforms to the shape of his head and accents his facial features.
Bono hairstyles have changed several times over the years. In all instances, he has maintained his hair in simple styles that did not require a great deal of maintenance. In most cases, he could simply style the hair at the beginning of the day and wear it all day long with minimal effort needed to refresh the style.