Renowned actor Johnny Depp stars as a vulnerable vampire, Barnabas Collins an interesting character in the latest movie by Tim Burton, "Dark Shadows."
The film is based on a television show which aired during the 1960s and 1970s where the modern Johnny Depp and his recreated Barnabas Collins hairstyle, based on the original character, has received a considerable amount of attention. His appearance has been described as somewhat Gothic and has created considerable buzz surrounding the new style for the actor.

Barnabas Collins hairstyle.
The shorter style completely deviates from the rather shaggy appearance which Johnny Depp is most recognized for. The vampire character includes a short, slick hairstyle characterized by longer bangs in the front. The signature bangs were worn by the original character in the original "Dark Shadows" 1960s series.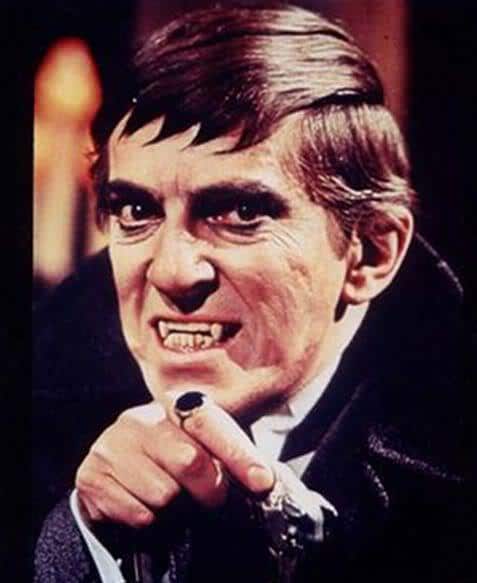 Barnabas Collins, portrayed by Jonathan Frid in "Dark Shadows" 1960s series.
This style was described as most popular near the end of the 18th century during the transformation of Barnabas as a vampire. The bangs have been described as a tribute of the legendary vampire to the Emperor of which the he bears a striking resemblance. This classical look was most commonly worn among younger men in contrast to a style in which slightly longer tresses were pulled back and tied.
Men with thin or thicker tresses may obtain the style by creating side swept bangs while maintaining shorter hair along the back and sides. It is important that hair is straightened in order to create the flatter and slicker appearance. This may be obtained by applying straightening products and then blow drying or using a flat iron to obtain the look.

The side view of Barnabas Collins hair.
In order to recreate the style of the character, it is best to have darker hair cut shorter along the sides and back while kept slightly longer on the top and the sideburns. Proceed to comb the longer strands forward for the creation of side swept bangs.
The Barnabas Collins hairstyle may be obtained through the use of holding and styling products such as a quality pomade or wax. Squeeze small amount of pomade on two fingers and pinch the ends of bangs for pointy effect.