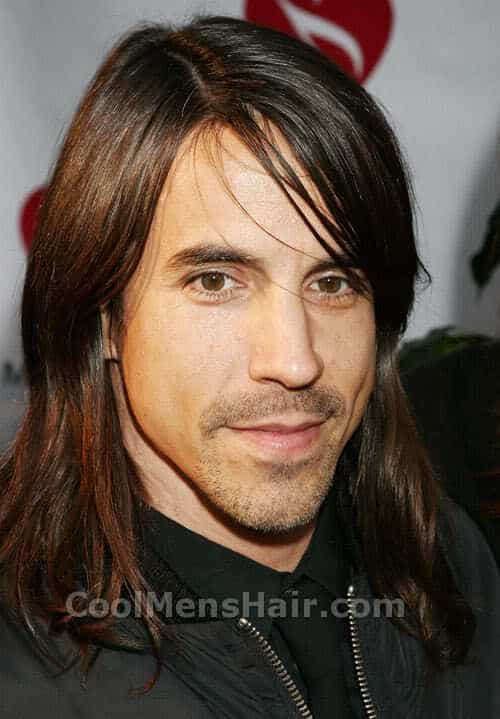 Anthony Kiedis hair style.
Anthony Kiedis is best known for being the lead singer of the band the Red Hot Chili Peppers. He is an American singer and has been known to take an occasional acting role. Over the years, he has worn his hair in many different styles. Anthony Kiedis hairstyles vary greatly and are especially popular with men.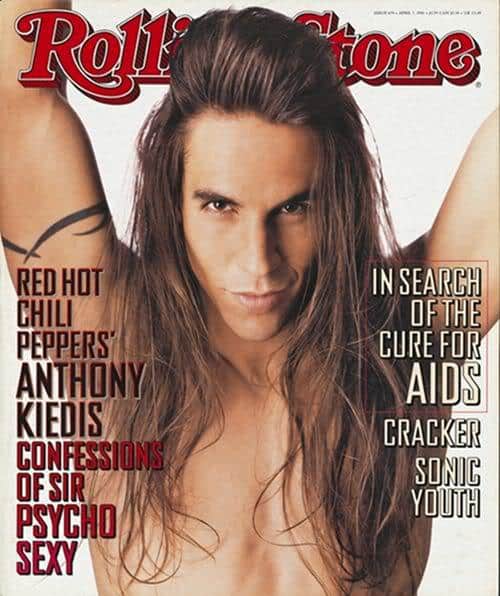 Anthony Kiedis long hair.
At one point in time, Kiedis wore his hair very long. In fact, it reached halfway down his back. Sadly, he did not do a great deal to style his hair when at this length. It simply hung straight down on the sides and back.
The top was flipped toward the back. This move did provide some elevation that made the front of the hair look similar to a Pompadour.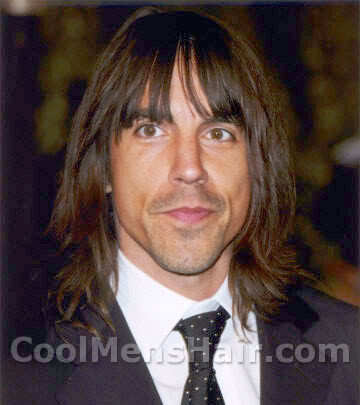 Anthony Kiedis long hairstyle with fringe.
He has also been seen with his hair cut just below the shoulder. Again, the sides and back simply hung down. However, the top was cut in such a manner that it created a fringe that came to just above his eyes.
Although it did not appear that a great deal of effort or product was used to maintain the style, in fact his interest in hair care products began at this stage.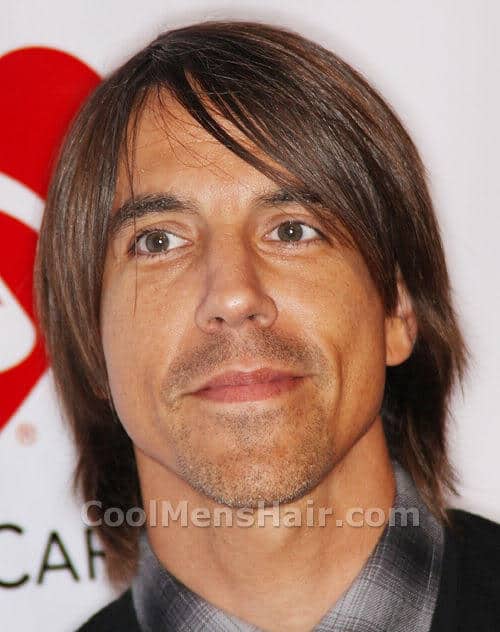 Anthony Kiedis razor cut hairstyle.
Here his hair was cut a bit shorter than shoulder level. He had the sides razor cut to provide texture, with the fringe swept to one side. A bit of pomade provided the hold needed to keep this hairstyle in place and looking good.

Anthony Kiedis blonde hairstyle.
Anthony has dark hair, but has been known to wear it dyed blond. This was done with shorter hairstyle. This style was created to look messy. The same products were used to maintain the lighter colored hairstyle as when his hair was its normal color.
Anthony Kiedis hairstyles have changed over the years. In his youth it appeared that he did not much care what his hair looked like. As he got older, however, he began to take more pride in his appearance and expended a bit more effort to maintain a hairstyle that looked good on him.
One of the major differences was the fact that he was addicted to drugs in his younger years. Since he became drug-free, he has improved his life and discovered the value of using the right hair care products.
Pomade, hair dye, and other products in conjunction with a layered haircut that provides some texture are now the keystones in determining Anthony Kiedis hairstyles.