Zac Efron is a 33 year old American actor who is best known for his roles in the Disney Channel movie, High School Musical, and the television series, Summerland. He is also known for his long locks of hair, which normally cover his ears and stop just short of the shoulder. Today, things have changed with his hairstyle. Here, we shall take a look at Zac Efron short hair: buzz cut.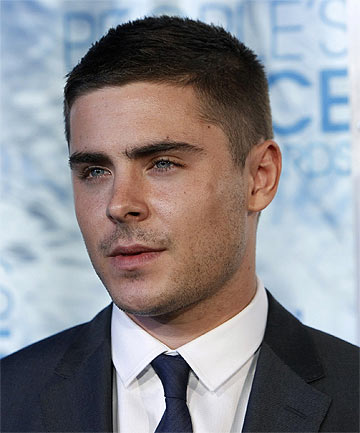 Zac has an upcoming role in a movie in which he will play a marine. In order to prepare for this role, he decided to go ahead and get his hair cut to a style close to what he will wear during the filming of that movie. However, he has had long hair for so long that this hair cut has left him missing his hair.
Today, Zac's hair is very closely cropped on the sides and back. He has left it a little bit longer on top, but it is still so short it stands up on its own without any type of hair products being used. This is one type of haircut that is accepted by military standards for males. It is not as severe as some of the cuts worn by typical marines, however.
One advantage for Zac with this new style is that he does not have to worry about keeping a comb or brush handy to refresh his hairstyle during the course of the day. Even after sleeping on it, the hair maintains its style with no maintenance on his part except an occasional washing.
The Zac Efron buzz cut is a look that many fans will need some time to get used to after seeing him for so long with longer hair. Fortunately, they are not alone. Zac is needing some time to get used to it as well.