Robbie Amell is a Canadian actor known for his boy-next-door good looks and charming smile. He most recently played a playboy high school jock in The Duff, where he sported the traditional short and dark hairstyle that has always looked good on him.
He has kept his hair dark for the most part of his career which is perhaps the perfect compliment to his sharp features and light gray eyes. The short length of the hairstyle is also perfect for a guy like him who prefers casual and easy-to-maintain cuts.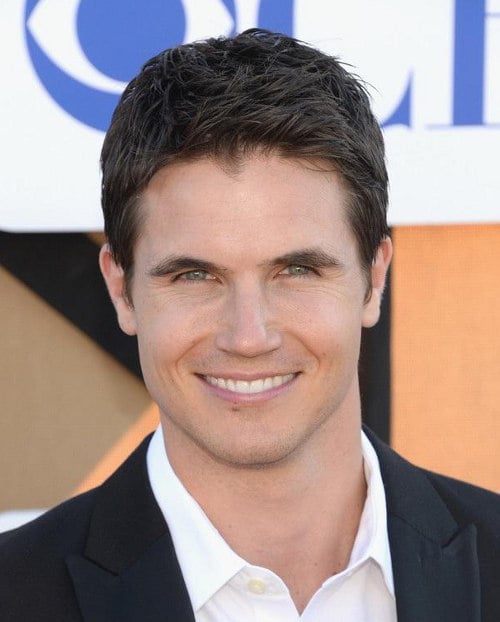 This is a closely cropped hairstyle with the back and side cropped short close to the head for a neat and clean look. The hair along the back and sides should be 1 inch at the longest and combed down so that it stays in place.
The hair is the same length along the sides and around the ears, trimmed just enough so as not to look untidy. The short length continues even up to the edges blending slightly with just a little bit of length to mix well with the top which is jagged to create some texture and shape.
To give the style staying power, use a little bit of styling product along the sides and back. Toussle the top with a little bit of product using the fingertips to create texture. Robbi likes to toussle the front and center part of his hair towards the left while keeping the rest of the top casually tossed in different directions.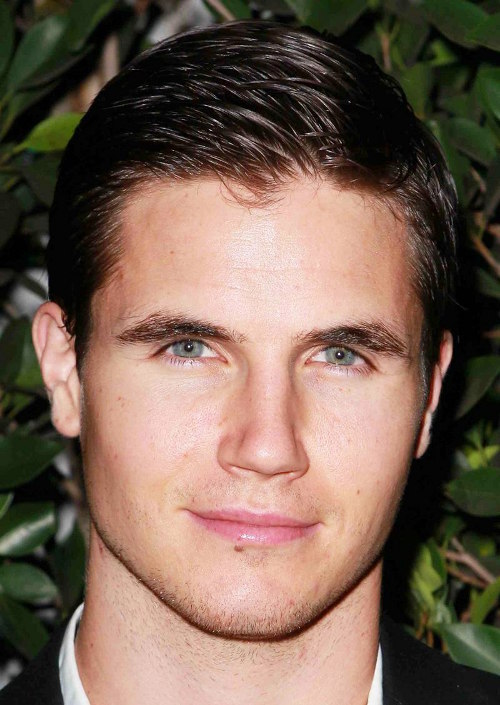 This short and no-fuss style is perfect for any guy who wants an easy hair routine in the morning. This is a youthful and edgy hairstyle that is also very flexible, since the length also allows you to easily adapt a formal look when the occasion demands.