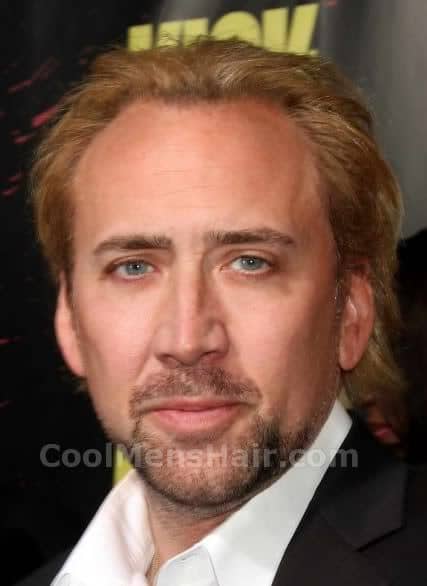 Nicolas Cage hairstyle.
Nicolas Cage is one of the most popular American actors working today. He is also a producer and director. He has appeared in more than 60 different films and won an Academy Award for his role in the movie, "Leaving Las Vegas". Here, we are going to make an examination of Nicolas Cage hairstyles over the course of his career.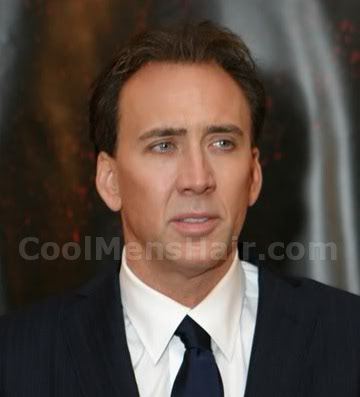 Nicolas Cage swept back hairstyle.
There can be no doubt that Nic buries himself in each role so that he almost becomes the character he is portraying. Nowhere is this more obvious than in his hair. He normally likes to wear it cut to medium short length and swept back so that has a bit of bounce and texture. This style most closely resembles the 50s greaser style except that he does not use cream or pomade in sufficient quantity to make the hair look greasy.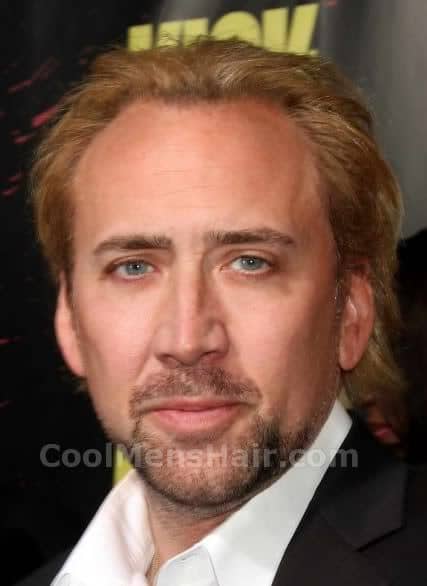 Nicolas Cage blonde hair.
At the "Kick-Ass" Premiere and Preparing for his role in the film, "Drive Angry", Nicolas had his hair dyed blond and cut to just above his shoulders in back. The front was left a bit shorter so that it blends into the rest of the style smoothly. In addition, he wears a bit of stubble on his face to give a ragged appearance. It is interesting to note that the facial hair was not dyed.
Nicolas Cage blonde hairstyle.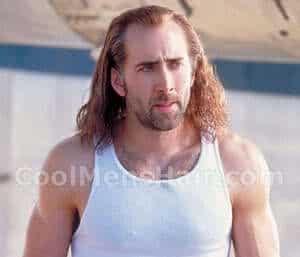 Nicolas hair in Con Air.
In "Con Air", Cage wore his hair in a shoulder length mullet. For this style, the back was left long while the front was cut to a more conservative, short length. This distinctive style caused many to say that it was all business in front, but a party in the back.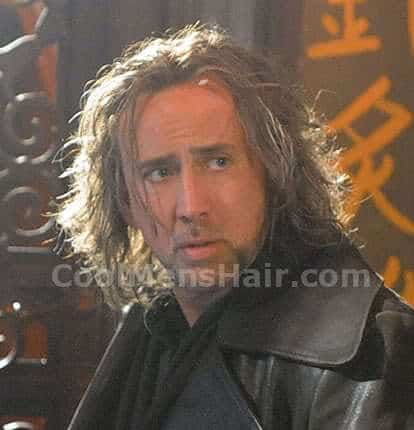 Nicolas Cage hairstyle in The Sorcerer's Apprentice.
For his role in "The Sorcerer's Apprentice", Nic chose to wear his hair a bit longer than shoulder length and had a perm put into it to produce waves. As far as styling the hair, it looked as if he did nothing else with it at all. The hair was simply allowed to fall where it would, giving him a very wild appearance.
Over the years, there have been many other Nicolas Cage hairstyles. Some were relatively low maintenance. Others required a lot of work and tons of products to hold the hair in place. Each was unique to the character being portrayed at the time.