Marc Anthony is an American singer/songwriter, producer, and actor. His full name is Marco Antonio Muniz and he is of Latino descent. He has become one of the top selling Latin pop, Latin, and Salsa musicians of all time.
He is married to singer/actress Jennifer Lopez, though they have been separated since July of 2012. Here, we are more interested in the trademark Marc Anthony hairstyles.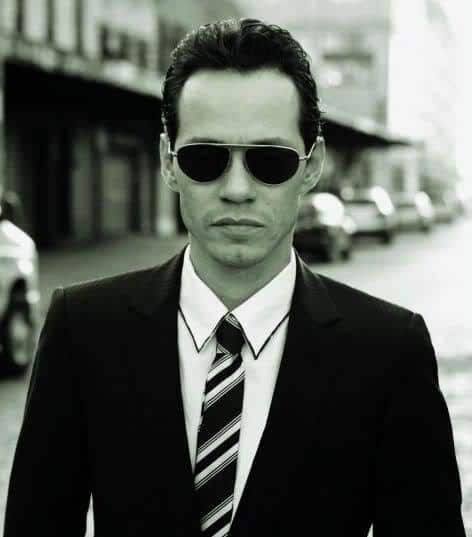 Marc Anthony slicked back hairstyle.
Marc generally wears his hair in a slicked back style that first became popular in the 1950s. He uses a great deal of product to maintain this style, making him fit the image of the "greaser" from that same era. He does alter the way he styles the hair based on whether he is trying to project a formal image or one that is more relaxed.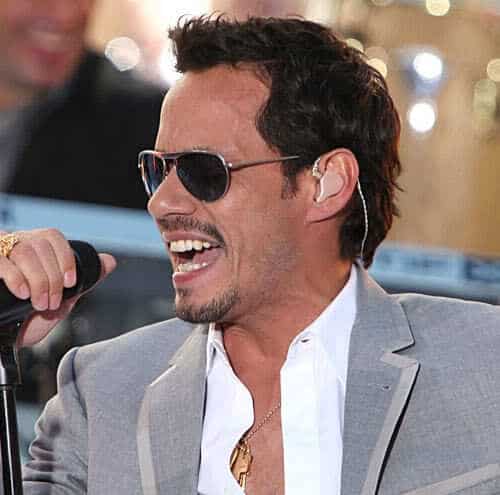 Marc Anthony short hair.
For formal occasions, the hair is styled into a short version of the Pompadour with the front deftly flipped up and back to add elevation. He generally does not wear facial hair with this formal look.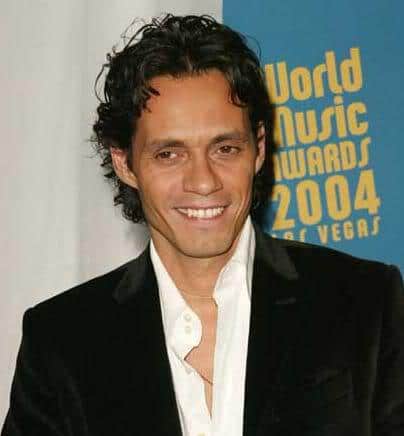 Marc Anthony curly locks hairstyle.
When he wishes to look more relaxed, he styles the hair a bit more wildly, allowing locks to stand out from the rest of the hair. He does not actually produce spikes.
The appearance is more one of not having done a great deal with the hair. However, anyone with much styling experience knows that this is a false impression and that this is a high maintenance style.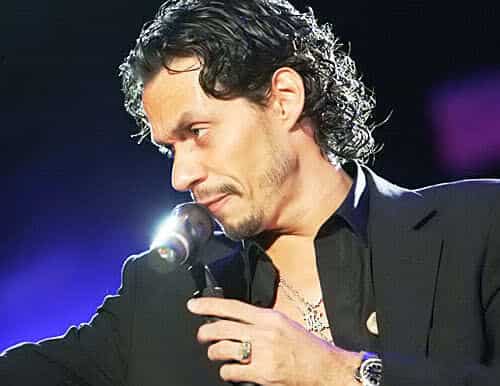 Marc Anthony hairstyle.
He usually wears a thin mustache and a side goatee with a soul patch when looking to create this more relaxed and informal look. This tends to accentuate his facial features more and put his Latino features on display.
The Marc Anthony hairstyle is one that can be adopted by virtually anyone. The key is that one has to be willing to make use of a great deal of hair cream to keep it slicked back away from the face.