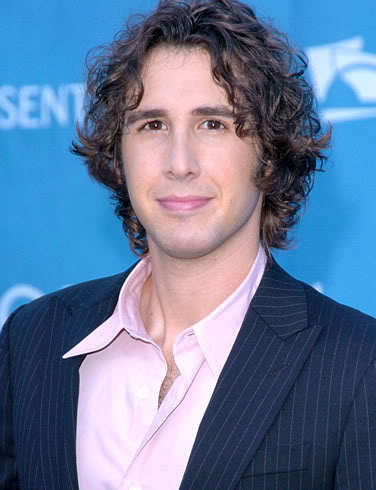 Josh Groban hairstyle
Born and brought up in Los Angeles, California,
Josh Groban
is the quintessential star. Blessed with boy next door looks, a pleasing smile and a voice to die for, Josh Groban within a small time span has managed to carve out a niche for himself. A well known singer and a song writer, this man have four platinum records under his belt.
His foray into the genres of classical, pop and vocal is well noted and has brought new experimental notes for the discerning listener. Despite all his success and fame Josh Groban remains a humble man, well connected to his fans worldwide.
Born on February 27, 1981, Josh had an Episcopalian upbringing. He attended the Los Angeles County High School for the Arts as a theatre major. Josh Groban is an international superstar popularly known as a classically influenced pop singer.
He claimed to fame with his very first album Josh Groban (2001) and continued to rule the charts with albums like Closer (2003), Awake (2006), Noël (2007), A Collection (2008). Admired for his flawless lyrical baritone, his album sold more than 23 million records worldwide.
Not many people know this, but, Josh is also an ardent philanthropist and has always donated generously his time, his voice and money for charitable purposes.
Josh Groban hairstyle
Josh Groban hairstyle
The journey of Josh Groban to fame and accolade has been marked by his unique hair style. Blessed with unruly,
shaggy locks
, Josh has experimented with his hair and found best results by wearing his
hair long
, adding a dash of recklessness to his ruggedly handsome face.
His long shaggy style perfectly compliments his natural wave and he wore the hair cut for years. However, he has often tamed his natural wave by dabbing palm full portions of mousse. His style, panache for clothing coupled with his love for drama make him stand out in the crowd of celebrities.
Josh Groban has also featured in all the major chat shows and with hosts like Larry King, Jay Leno and alike. With platinum albums like Josh Groban, Closer, Awake and Noel, Josh has a devoted fan following in all the corners of the world. His fans love him for his music, for his unique hairstyle.