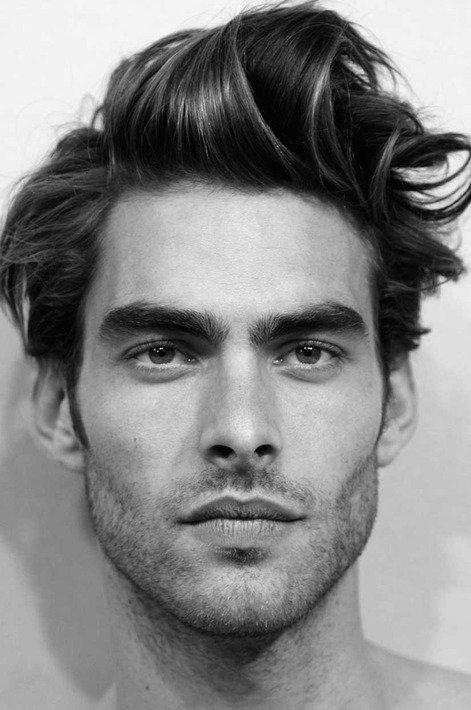 Jon Kortajarena pompadour styles for hair are part of his mystique as a Spanish model. He is the visual face of a number of well-known brands. The label that is put on his various styles starts with a modern pompadour cut. The hair on the sides are fairly long and the top hair is significantly longer.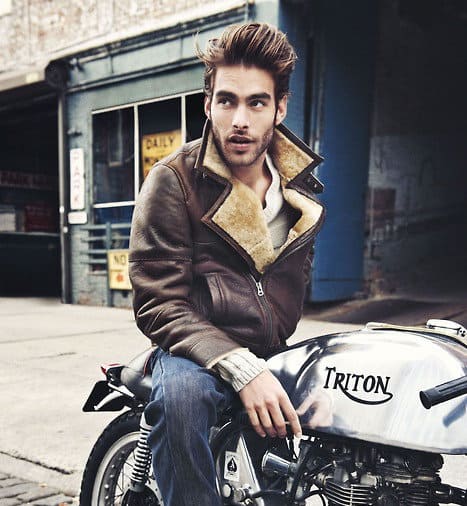 The top strands are six or more inches in length. This allows several style variations to be made using the same basic cut. The traditional design is just one of the looks. In this hair design, the hair is smoothed away from the face. There is significant height on rising from the forehead. To maintain this design requires excellent hold in the styling products.
The hair can be arranged to curve to one side or the other, while still maintaining a smooth look. In some instances, the design incorporates a clear part. The choice of looks appears to be closely allied with the look of the clothing or other products which he models.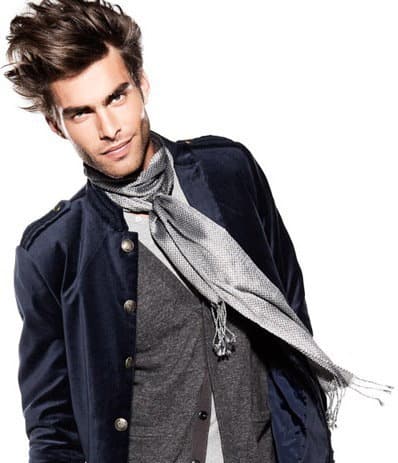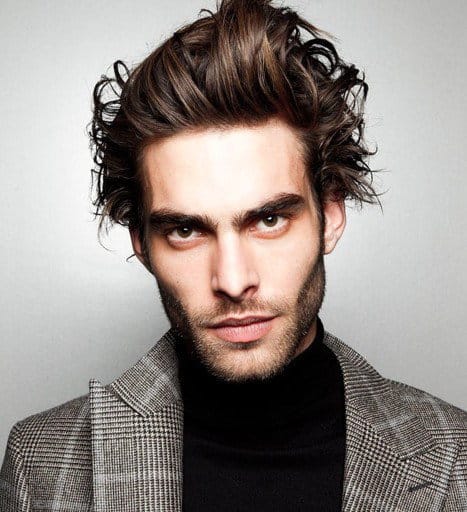 In other images of the model, the length of sides & top hair appear totally uncontrolled. It appears to be a style that has been caught by the wind and lifted. This is a look that would be most likely worn by a young and self confident male.
The Jon Kortajarena pompadour styles are obviously high maintenance. They involve the use of styling gel, blow dryers, and brushes to lift hairs up and back from the forehead. A rolling and lifting motion is required.
At the same time, a blow dryer is directed and the brush holding the hair. For those with a natural wave or curly hairs, a smoothing tool may be required. All of these efforts take time as well as practice to get the look just right.