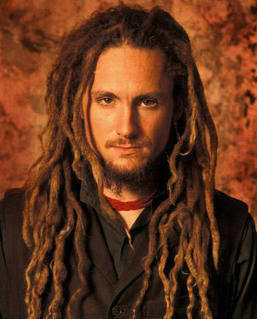 John Butler dreadlocks hairstyle
The highly successful Australian-American musician and songwriter,
John Butler
is known for his independence and artistic integrity which finds exposure in his music and lyrics. The hard core fans in and around his home town refer to him as the "Million Dollar Hippie". John Butler is an inspiration and patron to the young acts who are struggling hard to make their mark on an extremely competitive industry.
Check All Dreadlock Styles for Men
Born in Torrance, California on April 1, 1975, John Butler showed his dedication for the guitar right from the beginning. He is the frontman of the 'John Butler Trio', a band that achieved two platinum records in Australia with "Three" (2001) and "Living 2001-2002" (2003).
Numerous accolades and acclaims followed thereafter for this band. Release of the single 'Zebra' won him the highly prestigious Australian Performing Rights Association (APRA) song of the year award.
Having been nominated for five awards at the 2004 Australian Record Industry Association (ARIA) awards, the John Butler trio took away the 'Best Independent Release' and 'Best Blues and Roots Album'. He received his third APRA award this year receiving the award in the category of 'Blues and Roots Work of the Year' for the funked up track "Good Excuse".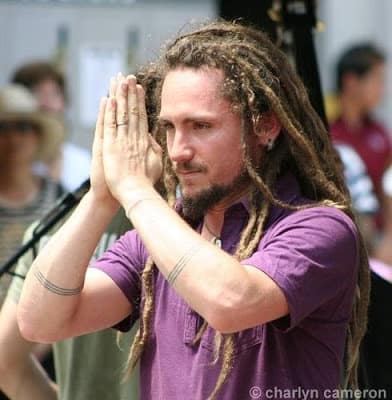 John Butler Trio busking at South Bank Brisbane, Dec 2006. Photo by charlyn cameron.
Beside being noticed for musical skills and outspoken attitude advocating peace John Butler is known for his signature dreadlocks. It is a hairstyle in which the hair is twisted into long matted or ropelike locks.
However, after being loyal for more than 10 years John Butler finally ditched his signature dreadlock as he felt it was time for him to change. He justified, "Yes I finally cut them and it feels great. Although I like dreadlocks, they just weren't what I was feeling anymore and I needed a change".
John Butler is happily married to Danielle Caruana and has got two kids, a daughter and a son. For those who believe in social equity, justice and human spirit, John's words and action have provided an independent voice. He is indeed a source of inspiration for one and all.