Joe Manganiello is an American actor classically trained at the Carnegie Mellon School of Drama. He appeared as Flash Thompson in the Spiderman movies and currently appears on HBO's True Blood playing Alcide Herveaux, a werewolf. He has appeared as a guest in other television programs and is expected to appear in some upcoming movies. Here, the interest lies in examining the Joe Manganiello hairstyle.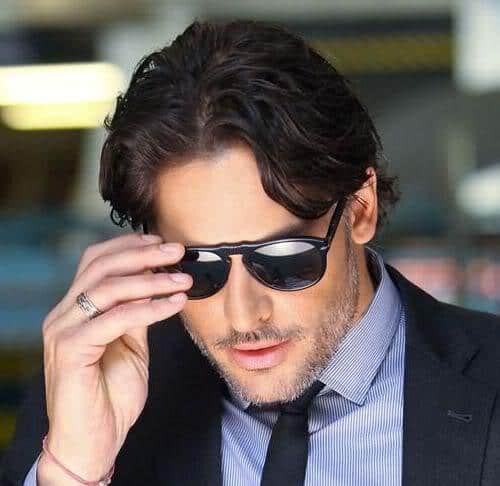 Joe Manganiello hairstyle.
Joe's hair is currently cut to a medium length. This allows the back to begin to show some natural curl that would disappear if cut shorter. He styles it by parting it in the center and brushing to the sides and back. Then, pomade is applied by hand to lightly fluff the hair and give him a messy look.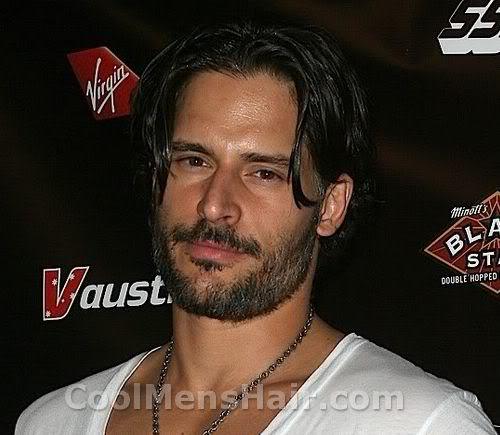 Joe Manganiello's hairstyle, mustache, and berad.
The actor's messy hair appearance is offset by a well-groomed mustache and beard. He keeps this trimmed in such a manner that it matches his hairstyle and makes him look a bit scruffy. However, one can tell that he spends some time working to achieve this look.
The style is one that has become quite popular in recent years. A growing number of men are choosing to adopt a style that looks much like they do nothing with it after rising from bed. However, this look is deceptive because a great deal of effort goes into achieving it. It must be refreshed several times each day.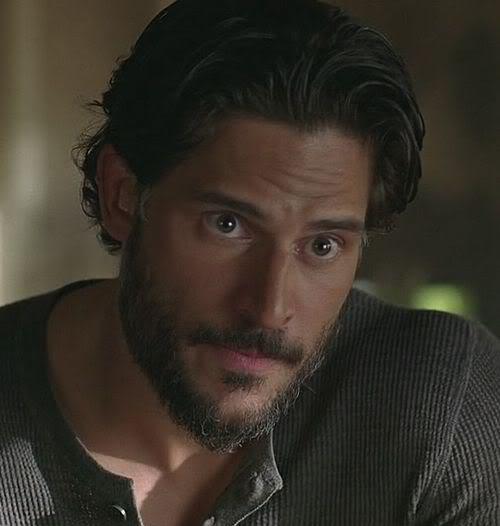 Joe Manganiello as Alcide Herveaux on the tv series True Blood.
This is an especially popular look among those who wish to promote a "bad boy" image. It fits perfectly with the character he currently plays on True Blood. In the past, he has worn shorter hairstyles that took less time and less product to maintain, yet looked neater. However, those shorter styles did not provide the unique look that fans have come to associate with the Joe Manganiello hairstyle.