Jeff Conaway was an American actor in film and on television. His most popularly known roles were Kenickie in Grease, Bobby Wheeler in the TV show Taxi, and Security Chief Zack Allan of an iconic Babylon 5 television series and movies. His look was quite different for each of these roles. Here, is a look at the Kenickie ducktail hairstyle in the movie Grease.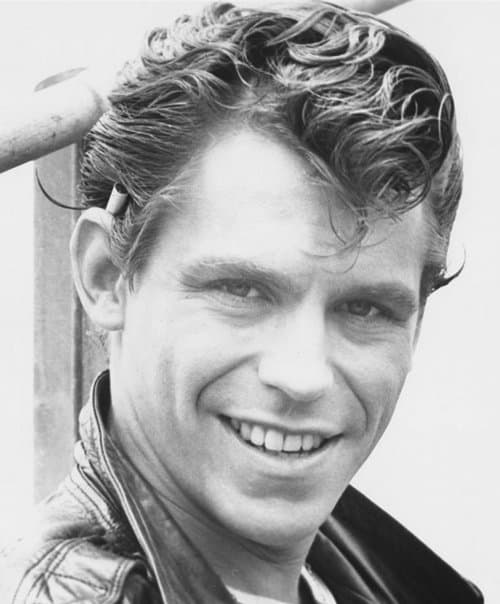 Kenickie hairstyle.
The actor put a new twist on the hairstyle known as the ducktail or duck's ass. Normally, the strands would be cut short, parted on one side and combed over to the other on top. The sides were swept back to meet at the middle back of the head. This formed the characteristic duck's tail appearance for which the style was named.
Popular Ducktail Haircut Ideas for Men
When you are looking at this specific actor's case, his hairs were too wavy to create a straight style without using a hair curler. He still combed the sides back in a fashion reminiscent of 50's style. However, instead of just combing his locks from one side to the other on top, he had a large lock that was flipped up and over so that formed a curl above his forehead. This was allowed to hang down and cover about half his forehead.
The rest of these strands were combed to the back and added to the sides of the tail. Most men would have a difficult time duplicating the style. One must have a lot of natural wave in order to make it work.
Once styled, it will take a good bit of styling pomade to hold the look of the hair in place. This was also a popular feature of the style from the 1950s, earning those who wore it the nickname, "greasers".