Jaromir Jagr is a professional hockey player from Czechoslovakia. He plays right wing for the Philadelphia Flyers in the NHL as well as being part owner of the Czech team, HC Kladno. He is a five time winner of the Art Ross trophy, which is awarded to the NHL's leading scorer. Here, is a look at the Jaromir Jagr mullet.

Jaromir Jagr mullet hair.
Jagr's mullet is much like most other hairstyles of this name. The top and sides are cut short, while the back is allowed to grow long. The back of his hair typically falls below his shoulders.
The mullet, when seen from the front, this gives it the appearance of a conservative, clean cut hairstyle that would fit into any setting, including an office. However, seeing it from the back belies this impression. This is one reason many people have commented on the mullet hairstyle, "all business up front and a party in the back".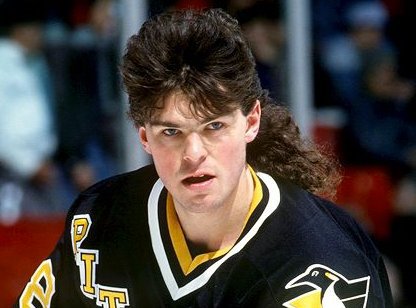 Jaromir Jagr hairstyle.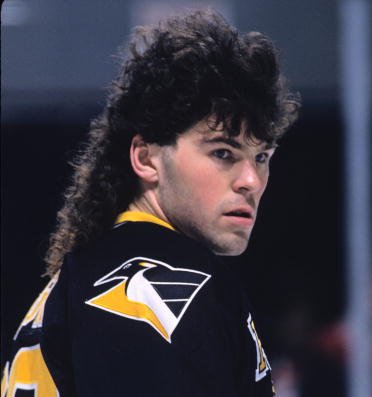 Jaromir Jagr hair.
One feature that sets his hair apart from others with similar styles is the amount of curl and body his hair has naturally. He does not have to invest in a lot of products to hold the hair in place and it does not simply lie limply against his head. A small amount of pomade on his fingertips is usually sufficient to provide a soft hold that women find very touchable and attractive.
Because of these qualities, the Jaromir Jagr mullet tends to be a bit longer in front than many. The curl in the hair makes it appear shorter than it actually is. It also provides a unique texture that is enhanced by the use of a razor during the cutting. The overall effect is cooler for him to wear, a definite plus for a professional athlete. It also makes him look good when he is not on the ice.