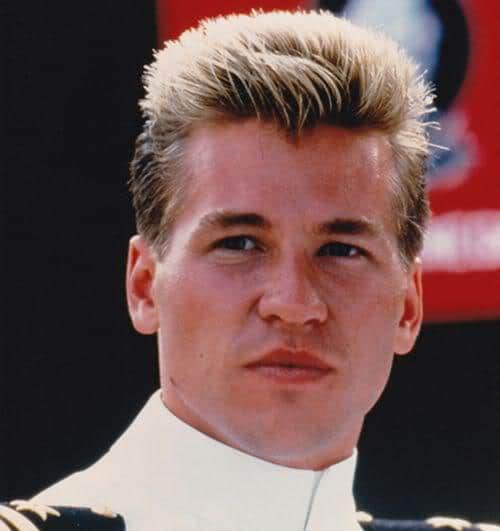 Val Kilmer military flattop hairstyle.
When it comes to hairstyles made famous by celebrities, the flattop is certainly a recognizable, memorable and popular option. The Iceman (Val Kilmer) hairstyle from Top Gun is a particular favorite as a result of its military theme and strong masculine lines. These cuts optimize strength and a sense of success and achievement.
Val Kilmer is an American actor and composer who has achieved career success based on his line of highly accredited films. The flattop haircut, which he characterized in the classic fighter jet movie, is distinguished by its tapered sides and longer top. Defined by testosterone, this specific style for men is still extremely popular today.
A flattop involves cutting the hair very short on the sides, with slight tapering to the top of your head. It includes a three quarter inch of growth on the top and is styled according to face shape in order to achieve the characteristic flatter edging.
Flattops remain extremely popular with marines, military men as well as a large number of basketball players. This style originated in the 1950s and shares a strong sense of masculine identity among those who share this specific haircut. These cuts are well suited for both thick and finer hair.
Thinner locks should utilize volume enhancing products for a fuller and longer square top if desired. The actor sported a classic cut which was heavier on the top and tapered towards the bottom. Currently a large number of individuals have chosen to keep the top hair slightly longer for a swept and sweeter look.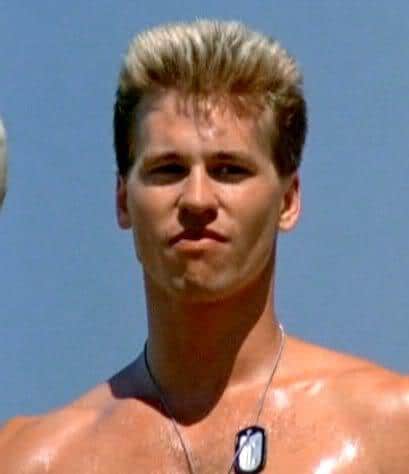 Val Kilmer hairstyle in the movie Top Gun.
The Iceman hairstyle is considered one of the favorite cuts of this 1986 classic film. Today, many men have opted for either very short hair on the surface of the head or longer side swept locks. This traditional style is defined by its masculine lines and ease of maintenance.