This blue-eyed actor often kills the girls with his sheer good looks and long locks in dark brown shades.
Ian Somerhalder
, the thirty year old American is not just an actor but also a fashion model and producer. Whether it is a simple clean face or a mere casual appearance, Ian Somerhalder always makes it incredible with his innovative touch of hairstyle.
Born on December 8, 1978, in a small southern town of Covington, LA, Ian Somerhalder is the son of a massage therapist and a building contractor. Since his childhood, he has enjoyed adventurous activities be it fishing, swimming, boating or horse training.
However, it was his participation in the school drama club that perhaps had motivated him to become an actor. Somerhalder began his modeling career at the age of 10 but soon gave it up to pursue his acting career.
His long twelve year career in the acting profession as an actor has earned him both success and fame. Every time Ian Somerhalder appears in a new avatar he sets the silver screen ablaze.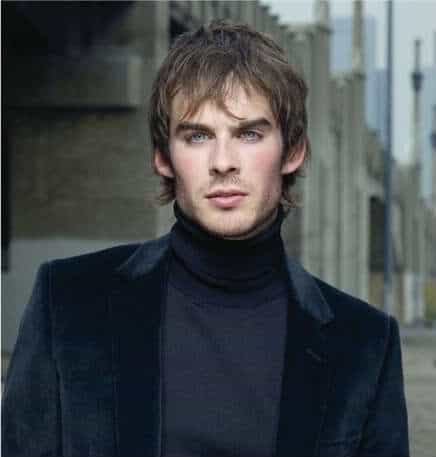 Ian Somerhalder hairstyle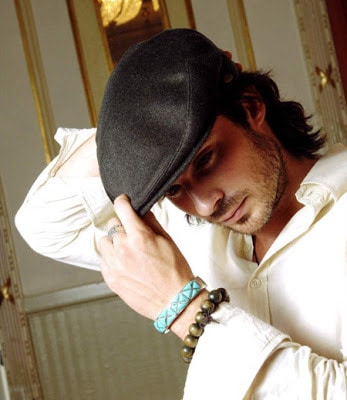 © Eric Catarina
Ian Somerhalder is extremely fond of doing experiments with his light brown hair. Right from the film "
The Big Easy
" (1996) to "
The Lost City Raider
" (2008), he has been constantly changing his looks.
The most talked about look of Ian Somerhalder is probably in the movie "Marco Polo" where the light beard and mustache in combination with the long dark hair suited him like a real voyager. In most of his photo shoots Somerhalder appears wearing either a cap or a hat that perfectly complements his looks and mood.
But apart from this, he has also sported several hairdos. At times he is seen to alter the length of his hair. With long beard and tight t-shirt he looks extremely masculine. While his trendy pointy beard gives him a casual boyish look, his long shoulder length hair contributes to the Che look of this celebrity.
Ian Somerhalder continues to mesmerize all makes his presence felt be it in press conferences with formal suits and short casual haircuts messed up in the middle of the head or in wet locks and thin ties. Ian Somerhalder continues to rule every heart with his killer looks, style and off course acting!