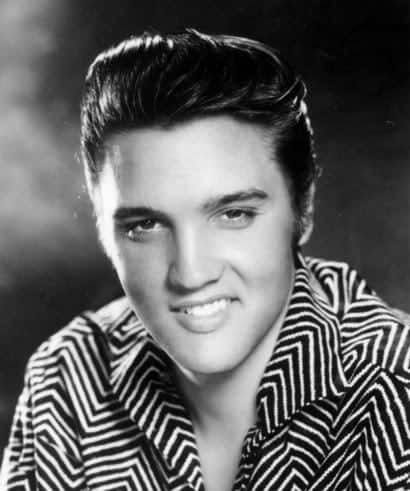 Elvis Presley hairstyle
What is a
pompadour
, you may ask? It is a hairstyle characterized by hair that is combed and gelled backward, with a bit of a poof. It was made famous by American icons such as
Johnny Cash
, Frank Sinatra, and
Elvis Presley
.
The hairstyle was originally popular among men, though women also have grown to like the look. It coming back in fashion, with stars such as Gwen Stefani sporting pompadours. The following steps show you how to comb a pompadour:
1. Make sure that you have everything that you need. Of course, your hair must be long enough for the look. It should be at least a few inches long, otherwise it might not look quite right. You will need some sort of pomade, "hair glue, " or beeswax; a comb, and warm water.
2. Wet your hair. If you have just come out of the shower, you may want to dry it a bit first, as it should be damp rather than soaking.
3. Apply the beeswax, "glue, " or pomade to the hair. Rub the substance in your hands a bit first to warm it up, or otherwise follow the directions on the container. Use only about a tablespoon's worth at first, as you do not want to use too much. Apply the gel by combing it into your hair from root to tip with your fingers.
4. Comb your hair back. Using a comb this time, comb the hair back from roots to tips. All of your hairs' tips should be pulled toward the back of your head. However, you may want to comb the hairs on the side of your head with the comb vertical, and the hairs on the top of your head with the comb horizontal.
5. Style your hair into a pompadour. To begin, take one hand and place it about where you would like the "peak" of the pompadour to be on your head. Take your comb, and comb upward toward your hand, stopping when you reach it. Then curl the comb downward back over the "hump" of the hair so that it isn't sticking straight up. Continue this motion until you have the pompadour that you are looking for.