Tips When Looking for a Hair Gel for Curly Hair
Women are not the only ones who are very much into styling the hair, men are also fond of styling their hair. One of the most famous hairstyling companion that men use is hair gel. A lot of men see gels as better aids compared to others because of the convenience it offers for men to get their styles just right.
With the number of hair styling gels available on the market to date, you will have a torrid time looking for the one that fits your hair. There are some gels that do not go well with all types of hair.
That's why you should know which gel would suit your style as well as your hair to keep the combination perfect. Anyway, here are some easy tips that you can do to know which is perfect for your needs.
Compatibility with Your Hair
The first thing that you should look into when you are looking for that perfect gel is your hair. This will be the benchmark in your quest. Notice that almost all gels produced by various companies today offer an extreme hold.
To some this might be what they are looking for, but how about the others? This kind of gel, when applied with a good amount would tend to damage some types of hair. It would be really awkward to use a gel like this if your hair does not require that strong hold that it offers.
So it would be best if you read the uses of the gels before proceeding to the counter. There are a few gels that are purposely made for specific hair types.
Level of Strength You Prefer
Another good tip that you can do when you are on the lookout for the best gel for your needs is you should determine the level of strength that you prefer and your hair can take. More often than not, medium to strong hold gels are usually used by men who want to spike their hairs up.
Others might want a mild hold to keep their hair in place. You should know this so that you may have an easier time in your hunt for the best hair gel for you.
Healthy Hair Gels
One trait of a hair gel that you may want to consider is the health benefits it offers. Often times, gels can get the hair dry, especially those curly ones, and ruin the overall health of the scalp.
In fact, it drys on the scalp which would then become a nuisance. It is suggested that any person using hair gels must see the contents and benefits that it offers before buying them. This is true.
If you ready its composition and its features, you will have an idea on what you could expect from it. So you should go for those gels that have been proven to strengthen hair and keep the scalp as clean as possible.
Smelling and Looking the Right Way
The hair gels that you can find in the market today feature pleasing odors. Additionally, some offer shiny look while some don't. Be sure that you decide on these factors when you seriously consider a hair gel for curly hair.
This means that you should know the odor that you need and the level of shine so that you will not waste your time, effort, and cash when you look for the best hair gels around.
Washable Hair Gels are Generally Better
Make sure that a gel you will use is easily removed when it is washed. Hair gels that offer extreme holds are not washable. In other words, the gel applied on the hair will not vanish when it is washed with shampoo once.
It'll need some soaking and some kind of remover to effectively wash it off. So, it would be best if you chose a washable one so that you may not encounter difficulties when you want to remove them.
Five Best Hair Gels for the Curls
In case you do not have the time nor the resources to visit shops and look for the best hair gels for your curly hair then you should carefully look at the selection of the best products below: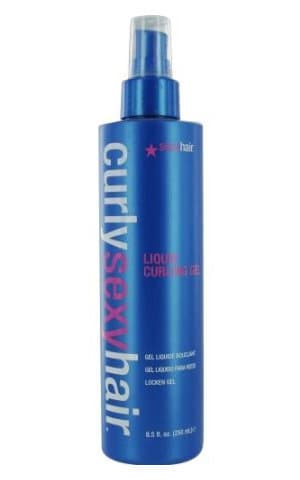 If you are one of the many who loves your curly hair and you would want to emphasize its curls, you should try using Curly Sexy Hair. This gel is in a form of spray or liquid. This gel does not only work for men, but it also does for women.
It should be applied slowly from one end of the hair to another. It is a lightweight medium-hold gel that will not weight your hair down. Emphasize that curl by using this incredible gel.
Now if you are looking for a gel which would hold your hair and nurture it at the same time, you are looking at the product for you. This is the latest compositions of hair gels that are slowly making their names out of their features.
gel contains Vitamins A, C, and E which makes it one of the healthiest hair gels around. Not only that, it is 100% sulfate free and it's 100% silicone free.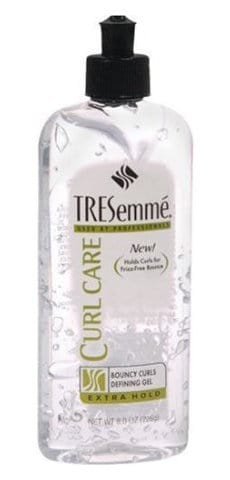 There are times when you want your curly hair to bounce whenever you are dancing or brisk walking. If this is the case then you should take a good look at this aqua-based hair gel. Not only has it been proven to make your curls look frizzy, it has also been proven to last up to 24 hours which makes it quite handy.
In case you are a big fan of Sunsilk, you can always use their product to bring out the best of your curly hair. The captivating curls gel and cream product is also one of the best around because it features a combination of gel and cream in one bottle. This means that you get that hold that you always wanted and getting the soft, bouncy feel of your hair at the same time.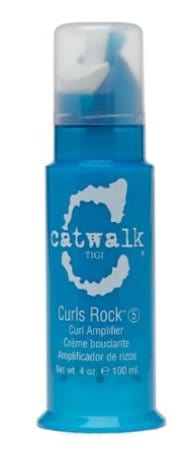 It boasts to amplify your curly hair while separating each strand to make it more natural. It even adds the needed shine to keep the hair fresh inside out. This brand has released numerous successful hair gels before which does not cast any cloud on this one. It will rock your curls.
Best Natural Hair Gel: Fruit of the Earth Aloe Vera 100% Gel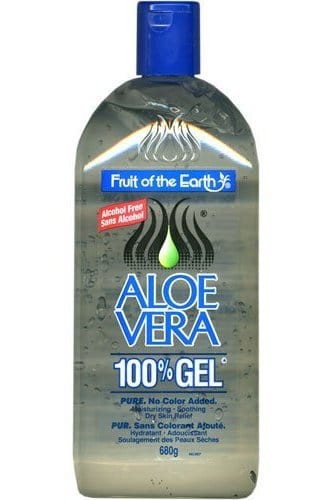 The last option you have – and inarguably the best one on the list – is the Fruit of the Earth Aloe Vera Gel. This gel does not only give you that great curly look, it also does not feature any alcohol or color. On top of that, you get to moisturize your scalp upon application which will ensure that your hair stays healthy all day long. What else could you ask for from a gel?
The video below shows you how Lenny Kravitz uses aloe vera gel to moisturize his curls: