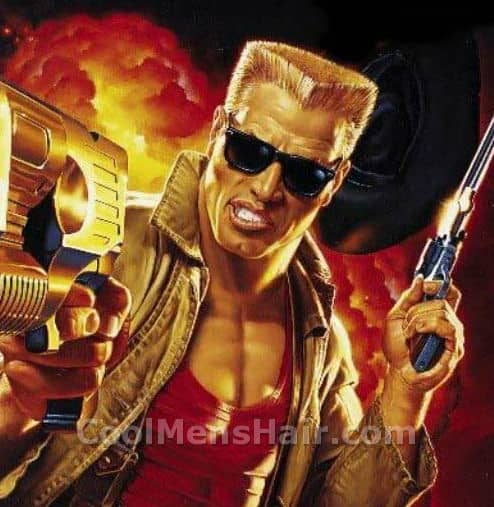 One hairstyle that gets much attention from many gamers is Duke Nukem blond flattop hairstyle. This style was introduced by a Duke Nukem Forever movie sequel character that is featured in several familiar 3D games. This character was originally portrayed as a rough and tough person who wore Ray Ban sunglasses, denims, and a red top.
Flattops are not new in the world of hair styling. They actually go back to the 1950's and still indicate a person who likes to express their personal preferences and independence. The addition of making it blonde has given it the additional perspective of providing an aura of physical fitness and a serious approach to life.
This type of haircut is easy to maintain, and there is no problem with having messy hair. Its sharp cut provides a clean look that is complimentary to the wearer regardless of whether they are wearing denims or a tuxedo. This means that whatever the occasion all that is needed is a quick comb through.

Flattopper comb.
To get the cut, you need a short straight hair, a flattopper comb, and an electric clipper. Make sure that your hair is standing up by blow drying it before you cut it. Then, cut the hair on the top flat with the help of flattopper comb.
Finishing the cut, obtaining a blonde color is very simple with the products that are on today's market. The dye is applied to the haircut and remains for approximately 45 minutes. A conditioner is then added, and the hair is shampooed. It is quickly dried with a hair dryer. Put a styling wax to the hair, brush the hair on the top of the head up and the sides back, leaving a striking blonde flattop.
You can twist your flattop to look more modern by placing flattopper in an angle, resulting in a fuller and longer hair in the front. Adding bold streaks to the front hair will enhance the overall look. The video below shows you how to do it.