Drake Bell side swept bangs hairstyle.
Drake Bell
is a 34 year old American singer, songwriter, actor, producer, and television director. He was born in Orange County, CA on June 27, 1986. His most famous acting role has probably been as Dylan North in the 2005 remake of the movie "Yours, Mine, and Ours". He has also guest starred in several television series and had his own series called "Drake and Josh" on Nickelodeon.
Drake Bell side fringe style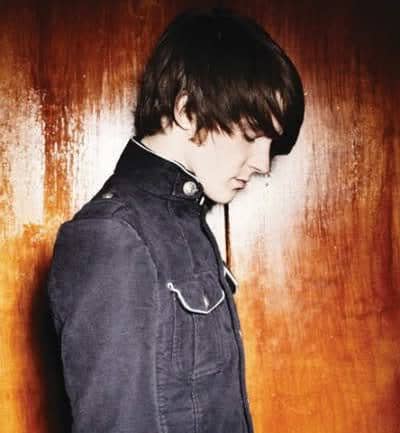 Drake Bell style
Drake Bell side bangs hairstyle
Drake has been known to wear his hair in a
medium length style
with his
bangs swept to one side
. While he does not quite cover his eye, this is very similar to some of the more popular
Emo hairstyles
being worn today. Drake, however, does not dye his hair black. Instead, he prefers to have red highlights.
There is little need for styling products to maintain this particular style. All one really needs to do is run the fingers or comb through the hair and flip it to one side. This makes the side swept bangs one of the easier hairstyles to maintain these days.
Wearing his hair this way gives Drake a confident, nearly old fashioned but bordering on modern appearance. The overall effect is quite good on someone with a face the shape of Drake's.
More Drake Bell Hairstyles Photos: