Diego Boneta is a Mexican singer and actor. He became popular in his home country playing Rocco in the Novella, Rebelde. He has also been seen in the US in 90210 and Pretty Little Liars. His latest role is that of Drew Boley in the newly released, Rock of Ages. Here is a brief view of the Latin look created by the Diego Boneta hairstyle.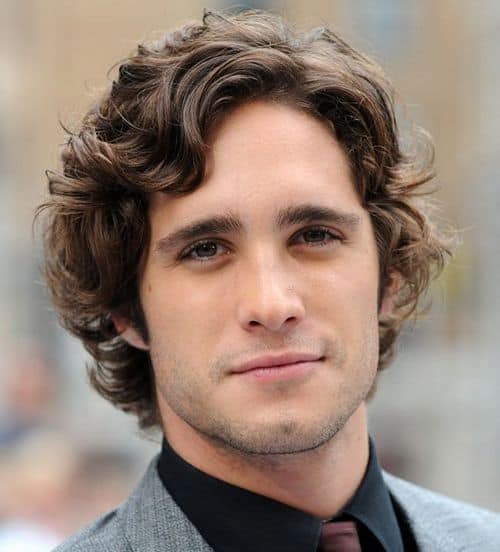 Diego Boneta hairstyle.
He wears his hair in a medium length, partially covering the ears. The hair has a good deal of body naturally. It does not curl extremely tightly nor lay flat against his scalp lifelessly. He uses this body to create a look that works very well with his facial features.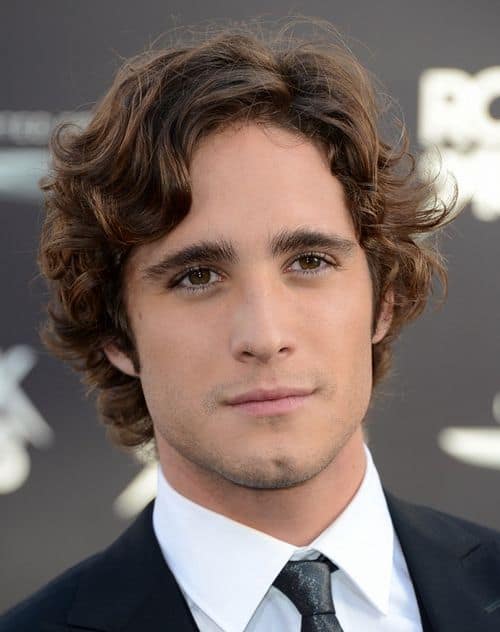 Diego Boneta curly hairstyle. Photos via JustJared Jr.
The hair is parted on one side and brushed over toward the other. However, the natural waves change the direction in which it falls, giving it a bit of a wild look. This gives him a somewhat untamed look that is considered very attractive by many.
By applying a small amount of pomade to the hair while it is still damp, he can make it look a little bit wet without it feeling that way. This also provides a soft, touchable hold that keeps the hair in place. It is preferable to the stiff, helmet hair that would be obtained with gel.
He keeps his face clean shaven. The way his hair frames his face and his natural features make him look a bit younger than his 21 years. Of course, this comes in useful when he portrays a teen on television or in movies.
The Diego Boneta hairstyle is a relatively simple one to duplicate. However, it is important to match one's facial shape to the style to look his best. It also has the advantage of being a relatively low maintenance style that should only need to be refreshed a couple of times in a day's time.