David Arquette hairstyle.
American actor, producer, film director, screenwriter, and professional wrestler – the list of adjectives seems to be never-ending when it comes to describing
David Arquette
. He shot to fame in the late 90s, after starring in a series of Hollywood films, among which the Scream trilogy deserves a special mention.
This all rounder also had a brief television stint and starred in the ABC comedy series In Case of Emergency. However, David Arquette took a brief pause in his acting career and ventured into the world of professional wrestling in early 2000, competing for World Championship Wrestling (WCW).
He became a one-time WCW World Heavyweight Champion. Along with all such wonderful achievements, the versatile personality gets high scores when it comes to his hairdo.
Born on September 8, 1971in Virginia, David Arquette started working at an early age. Being a member of the Arquette family of actors it was quite expected that he too would take a plunge into the tinsel town. His first major role was in the hit movie Buffy the Vampire Slayer (1992).
But what made him popular was the flick Scream (1996). So popular was his character that the director was compelled to make a change in the script. David Arquette returned for both Scream 2 (1997) and Scream 3 (2000). He also made appearance in the video game ESPN NFL 2K5 and lent his voice as a celebrity adversary.
Generally known for his goofiness in conventional movies, he probably made his best performances for his indie films like Johns (1996), Dream with the Fishes (1997) and The Grey Zone (2001). David with his wife Courteney Cox produced their own DIY show "Mix It Up" (2003).
Besides being loved and admired for his characters as a good-hearted scatterbrain, and for his marriage to Courtney Cox this man is also popular for his hairdo.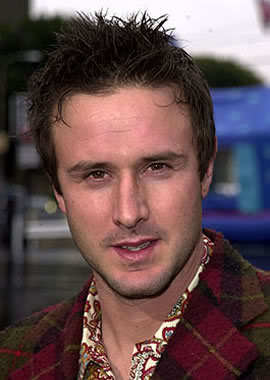 David Arquette razor cut hairstyle
David Arquette flaunted a
razor cut hair style
, mussed to a "fair-thee-well". From fine to coarse straight to slightly wavy, the choppy and well-textured hairdo goes well with his face. For his thick black hair, David has opted for a glossy crop.
He created a messy look by keeping his hair length at the same level all over and long layers have been cut throughout. The hairstyle lends a fresh feel to his otherwise regular look.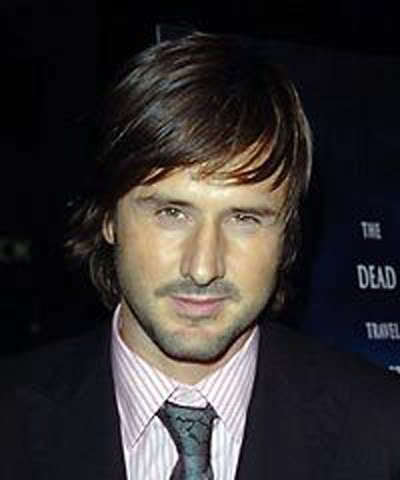 David Arquette glossy crop hairstyle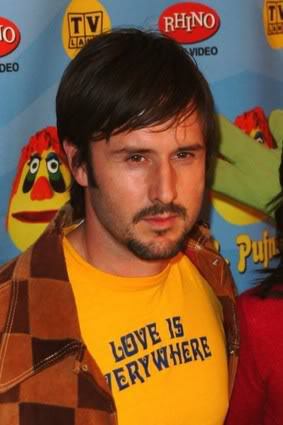 David Arquette hairstyle with bangs
David Arquette is a guy who knows how to make the hair look cool. People world over, love him for the all the diverse roles he plays off screen as well as on screen.