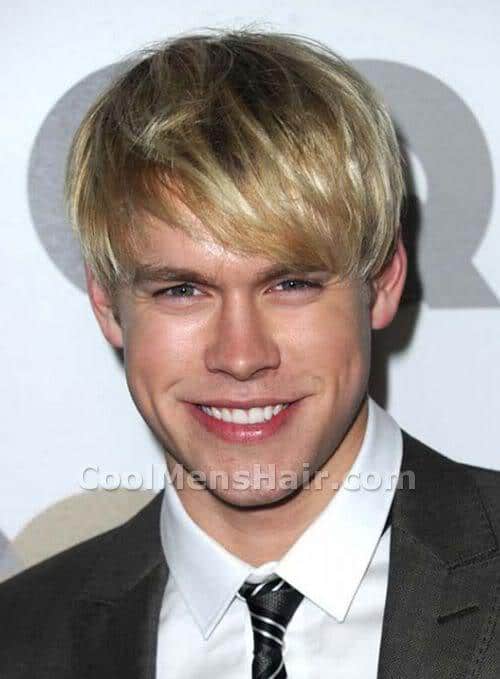 Chord Overstreet hairstyle.
Chord Overstreet is a twenty two year old American musician and actor. He is the son of country star Paul Overstreet. Chord is likely most well known for the role of Sam Evans in the TV series, Glee. Here, we are going to look at Chord Overstreet hairstyles.

Chord Overstreet dark hair.
Overstreet typically wears his hair in a short style with his ears exposed. The sides and back are combed down and the top is styled with his fingers and a touch of pomade. This produces a casual look that appears a bit messy, but looks good on him. His hair was dark when he wore this style.

Chord Overstreet blonde shaggy hair.
Another style he has been seen wearing had his hair dyed blonde. The hair was a bit longer. The top was brushed forward and off toward the side. There is no actual part in the hair, but the sides are brushed down. He has a fringe that comes down to just above the eyes.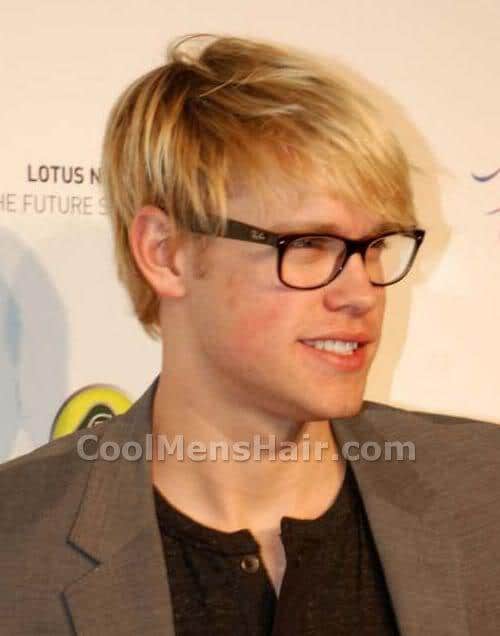 Chord Overstreet blonde hair.
He again allows enough randomness in the way the hair on top lies that it gives a slightly messy appearance. However, this is a deliberate styling technique that requires quite a bit of maintenance to keep it looking good.
Hairspray probably is enough to provide the hold needed to keep the hair in place. However, pomade is probably used instead because it provides a softer hold that lasts longer. The two Chord Overstreet hairstyles seen are very different.
The change in color produces a completely different appearance for this young man. In the show, Glee, he kept his hair dark and cut short. It was styled in a casual, messy style that took little maintenance.
His blonde hair is longer and styled differently. He now includes a fringe that covers his forehead completely. This style takes a little more work to maintain because of the added length of hair.