Cary Grant was a very famous English movie actor. His real name was Archibald Leach, though he was almost always known by his stage name. He was nominated for the Best Actor award several times, but never won. Despite this, he is considered to be the second greatest male star of all time. Grant starred in many movies. He wore his hair pretty much the same in all of them.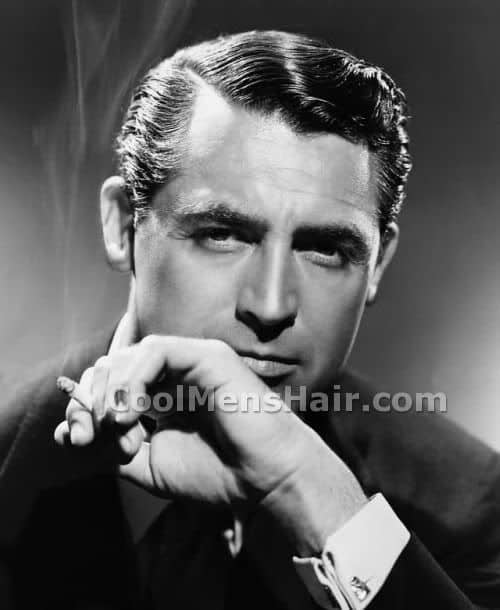 Cary Grant classic hairstyle.
Grant wore his hair in a classic part with a side sweep. Unlike many modern styles that include a part, his hair was parted all the way to the scalp. The overall length was short. He swept the sides toward the back and the back was brushed straight down. The top was just a bit longer than the sides and back so that it would lie down when swept to the side.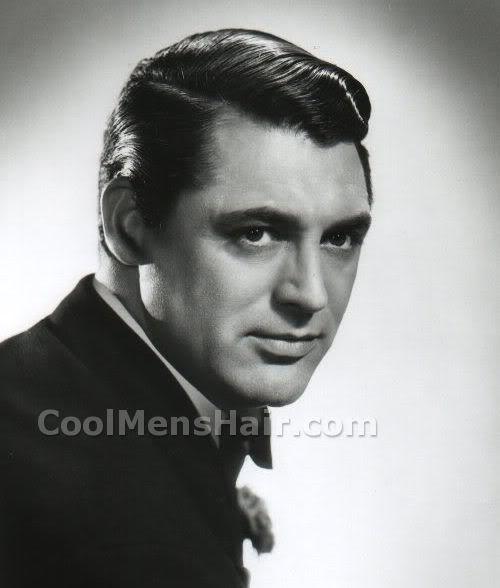 Cary Grant side swept hairstyle.
As was common practice at the time, Grant used hair cream to provide adequate hold and give his hair a shiny appearance. This fits in with several hairstyles at the time that required the use of cream. However, Grant's style was one that did not require so much product that he earned the nickname, "Greaser". This term was reserved for those who wore other styles, such as the duck tail.
Men's hairstyles have grown and changed quite a bit over the years. However, the Cary Grant hairstyle has become a recognized classic. This style is accepted in every country around the world and in every business or office setting. It is one short hairstyle that has never gone out of style and will probably never go out of style.
There are many different ways to cut the hair to the appropriate length. There are also several ways to cut the front and top of the hair when one is planning to apply a classic part and sweep the hair toward the side.
Some leave the section of the hair nearest the part longer and taper the hair down as they move away from it. This helps to make the hair appear thicker on top and to give the hair some body. Others cut the top of the hair and the bangs to the same uniform length. This allows the hair to blend into the side toward which it is combed.