Brian Setzer
Many people are interested in Brian Setzer rockabilly hair. For more than three decades, the man has been thrilling audiences with his 50s style music band, and then later with his swing orchestra. Here is a little closer look at the man, his music, and his hairstyle.
Born in 1959 in Massapequa New York, he forms a band with bassist Lee Rocker, and drummer Slim Jim Phanton. By 1980, the group enjoys little success and decides to try their luck in England. The boys sell their band equipment for enough money to buy three one way airline tickets to London.
When they get to London they decide to call themselves the Stray Cats. This group is known as a Rockabilly band, because of their tribute to early rock and roll. It does not take long for their look and style of music to catch on with the British youth.
In 1984, the group breaks up. Setzer goes on to have some success with single albums and in the 1990s forms his orchestra. The orchestra music is devoted to swing and blues.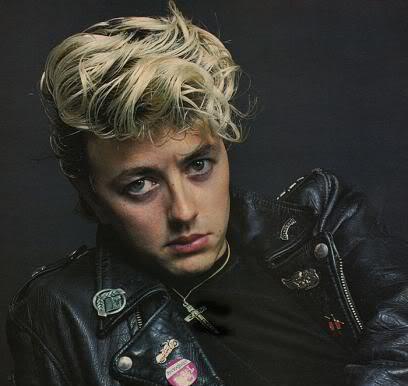 Brian Setzer hair.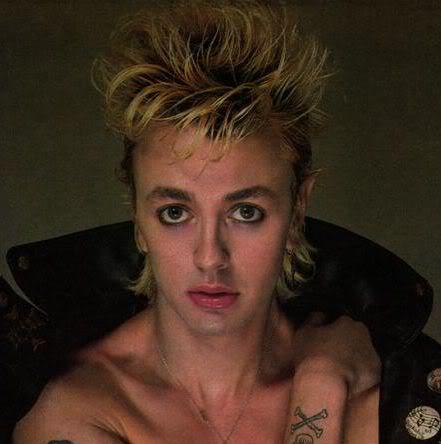 Brian Setzer hairstyle.
Brian's hairstyle is one of his most noticeable attributes. Over the years it has remained "up there". If you wish to go for this look, you will not be considered outdated, as this kind of retro appearance never seems to lose its appeal.
Your new rock and roll hairstyle will be brushed back and upward. You need some kind of holding agent to keep the hairstyle up. It is important to have the sides short and well trimmed. You can trim the back short or keep it long like a mullet.
You do not need to cut much from the top, as this is the most endearing feature. You may wish to have a part in the hairstyle, but there really is no need. This is all a matter of taste.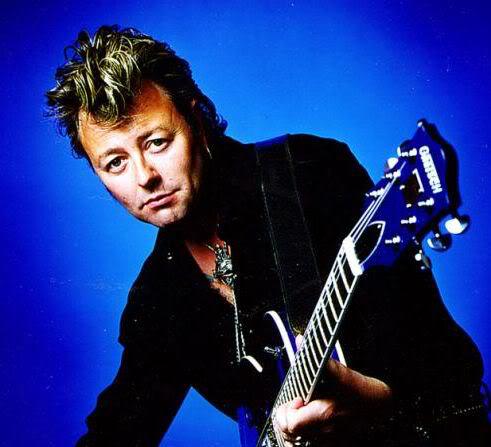 Brian Setzer rockabilly hair.
You may wish to use a blow dryer to get your quiff look. After shampooing, towel dry and then apply some pomade. Make sure that it is well rubbed in, and it may be best to warm it with your hands first. Next, blow dry to get maximum lift to your hairdo. Comb it straight up and back, then finish with hair spray.
His retro music and hair have made him what he is today. It is not hard to achieve the Brian Setzer hairstyle. Make sure that you have plenty of pomade and a blow dryer.
Photo credit: Brian Setzer.