Barry Watson hairstyle.
Barry Watson hairstyles are easily achievable with the use of styling creams. All you need to do is apply a bit of the cream or gel on your hair, run your fingers through the strands. If you are trying to get the same shag style as Barry Watson, it will depend on the shape of your face.
Your facial shape must be more of an egg shape or oval, while the length will be about one and a half times that of the width of your face. Longer length hair will suit oval faces. Many men believe that longer length hair shows a stronger masculine look. But most will argue that medium or short length styles will look fine as long as they are done correctly.
As the oval face is symmetrical, you can actually wear many different hairstyles and pull off many different looks. The main thing you need to consider is to get a haircut that will show off that particular part of your face that you wish to stand out more. You should avoid a style that will hang into your face or hide your best features.
Other celebrities who have an oval face include Kid Rock, Jude Law and Bucky Covington. When you study the different looks of these celebrities, you will get a better idea of which style you should go for. Just remember that your hairstyle will have to be appropriate with where you work too.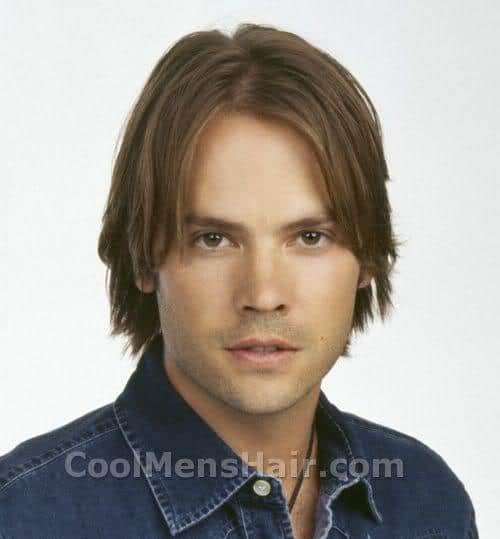 Barry Watson medium length hairstyle.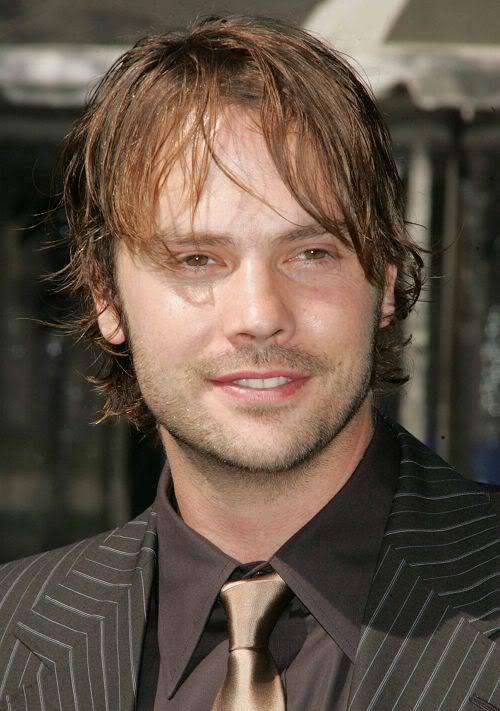 Watson medium hairstyle.
So for example, if you are a corporate employee, you cannot opt for a long type of hairstyle like Kid Rock. This means that a medium or short length cut seen on Jude Law and Barry Watson hairstyles will be more appropriate for you. Oval shaped faces are one of the best shapes to find numerous different styles for men.