Armand Hammer is a young American actor who is most recently known for his portrayal of Prince Andrew Alcott in the comedic fantasy "Mirror Mirror". It is the latest version of the famous Grimm Brothers tale of Snow White. The Armie Hammer hairstyle is suitable for the part, but also is a very natural appearing look for the actor's everyday life.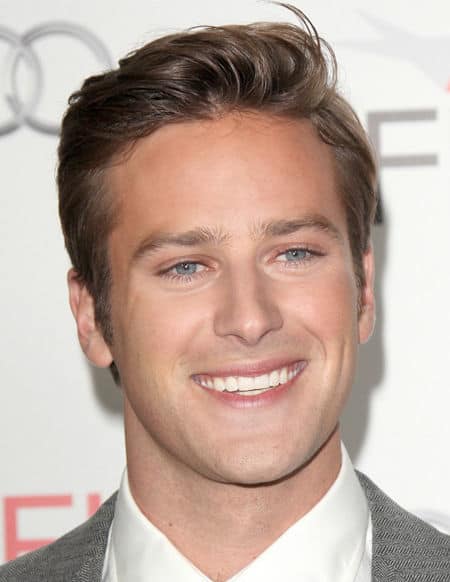 Armie Hammer hairstyle.
His hair is medium length on the top. On the sides and back, it is shorter, not covering any part of his ears. The style is considered formal in nature, although because the hold is not stiff, it looks more casual than it it. His hair is straight, rather than wavy.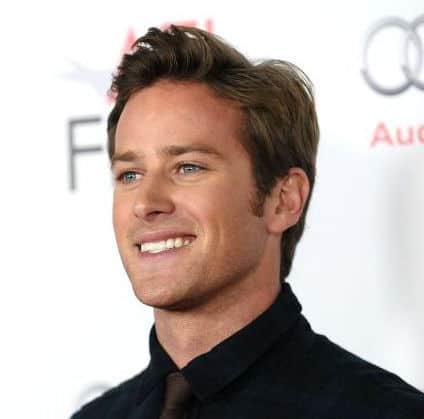 Armie Hammer hair.
The hair is very smooth, except for one area that is almost like a cowlick. This is just above the left eye. The height of the strands on top of his head rises above his scale by at least an inch before being swept smoothly to the right side. His forehead is not covered. This provides a style that is formal enough for any occasion.
The style is suitable for triangular, oval, and round face shapes. Thin or medium hair density works well for this style. It is appropriate for fine hairs, as well as for medium texture. This is a style that can be worn by adolescents as well as for men sixty and over. The style also is appropriate for men of any size and weight from this to obese. If you wear glasses, you can still style your hair in this way and look great.
Achieving the Armie Hammer hairdo doesn't require much time. You can go from morning shower to fully styled locks in about a few minutes. Simply apply the styling products and use your fingers and styling tools to direct your hair into the appropriate position.