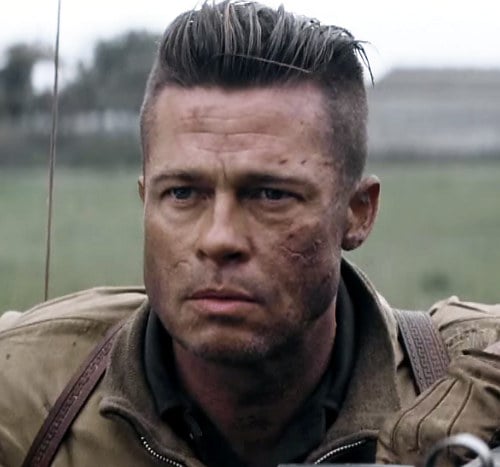 Brad Pitt's haircut for the war blockbuster Fury seemed like the perfect fit for someone playing a fearless WWII GI. The great thing about the style is that it is also coming back in a big way, not only because it is easy to create but also because it has become the epitome of the hipster "It" haircut. If you want to sport this style, here's how to get it.
Basic Cut
This hairstyle is actually a military variation of the SS or the disconnected undercut. Features include the buzzed sites and longer length on top that is slicked back for a glossy shine and hold. So you basically need to have the buzz cut along the sides or a tapered variation and keep the hair long, about 2 inches, on top.The buzz cut extends along the back over the nape.
Styling
To get the slicked back look, use a pea sized amount of pomade and coat your hair using your fingers. Use your fingers to sweep the hair back before using the comb to smoothen the hair in the same direction. Start at the forehead and finish at the crown. If your hair extends a bit further to the back, slick back until the end. Do this combing motion to get the hair as flat as you like. Flatter hair translates to a more classic, retro look but you can experiment to see whether flat or more volume looks better on you.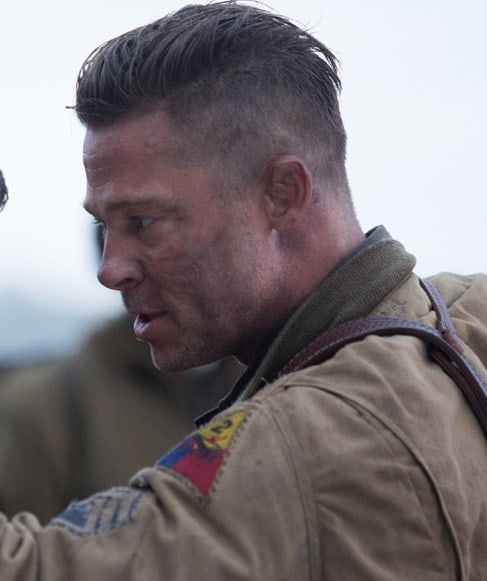 Final Tips
This style is best suited for men with square face shapes and a strong jawline because the cropped sides and the long top highlight these features. For those with rounder face shapes, they can opt for a variation with a tapered side and more length on top. A good pair of clippers is also essential to get a sharp, defined undercut.