Love your curly hair? Wish to enhance your curls and give it a natural bounce and body to it- use a curl enhancer. Having curly hair can be fun, yet frustrating at times. People with curly hair often find their curl lose its shape and get frizzy, especially during the summers. Curl enhancing products such as serum, mousse, gel or cream help tame and smooth the frizz, putting back the bounce and spring in your curly hair.
What is A Curl Enhancer?
Easy to use, this hair styling product helps add extra definition and shape to your curls and helps hold the curls for a longer period of time. However, since the market today is flooded with a wide variety of curl enhancing products, choose one from among the best curl enhancers for men listed in this guide below.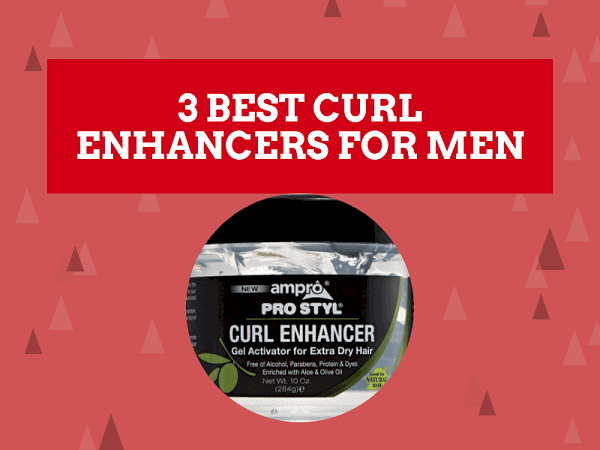 Best Curl Enhancers for Men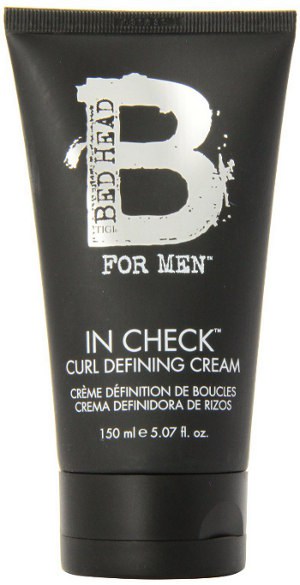 This curl defining cream is a perfect option for men who want to tame their unruly hair and make their curls more manageable. Made by combining various extracts, this curl defining cream for men not only helps counteract frizz and improve manageability but also helps separate, define and hold curls and waves.
For best results, smooth this cream through dry and damp hair and style as desired.
Unlike other curl enhancing creams for men, the Tigi Bed Head cream does not feel sticky or stiff on hair.
However, since too much of the product can weigh down the hair and make it look limp and droopy, using it sparingly on the hair is highly recommended.

If you are one of those men who is frustrated with curl enhancing leave-in conditioners and oils, mousse, gels, using this curl cream gel would be a great option.
A curly hair product specially designed to have an ultra-defining hold on your curls, this cream-gel with argan oil moisturizes hair and helps tame frizz.
Equipped with light clean scent, this curly hair product for men will not only give your curls a bouncy hold without crunchiness but will also leave your hair feeling soft and moisturized.
Another great benefit of using this curl enhancer is that it helps add volume to your hair and allows your hair to curl up easily and shine.
A perfect choice for men with fine hair, this curl cream gel for men works well for wavy hair or those with long to short curls.
What's more, since only a little of the cream gel is required to enhance your curls, using it is one of the most economical ways to keep your curls looking their best in the long run.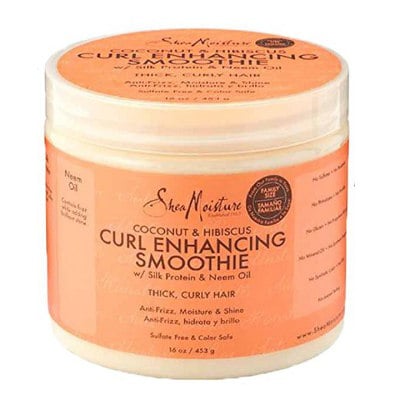 Made with natural certified ingredients, this curl enhancing smoothie for men is suited all for all types of curly hair, especially the thick curly hair.
When used on damp hair, this product not only helps define the natural curls and help them stay moisturized but also helps provide your extra nutrition to your hair.
While coconut oil, shea butter, and neem oil help fight frizz, boost shine and hydrate your hair, silk proteins help soften your hair and make them manageable.
This curl enhancer takes the frizz out of your hair and imparts a beautiful shine to your hair without weighing it down.
SheaMoisture Coconut & Hibiscus Curl Enhancing Smoothie is an ideal curl enhancing the product for all those men who have a sensitive scalp and are looking for a natural styling product that can help them define their curls and nourish it. However, the product should be avoided if you prefer well defined hard curls.
Here 3 other popular curl enhancers in 2023. You won't be disappointed by these too.
Curl enhancers are a great boon for men with curly hair. Using one can help men maintain their curls, right in the comfort of their home. However, when buying a curl enhancer, it is important that you understand that no one products will work the same for everyone.
Since curly hair has a mind of its own, each curl enhancer may work differently for each person. To get the best results, it is essential to you experiment with different products to determine what works best for your hair and use the product on her hair in the right way.