Usher Raymond IV AKA Usher! So this man and his hairstyles never go out of trend, do they? We cannot help but admire how Usher's haircuts always manage to be sexy and to accentuate his manly face, and the fact remains that his hair is always kept short. We have seen him evolve since 2008 where he wore a shaped haircut that framed his face.
What is Afro-American Haircut?
The Afro look- a minimalist attractive look that we love and one that is effortlessly stylish. Simply trim your hair down and there you go- care taken without going bald. You should think about getting your hair trimmed down as much as possible.
How to Style It
Go on, add a bit of wax to your damp hair and then style it. Rub the wax all over and make it a little messy, as if you just got out of bed. Low maintenance and fashionable, this look keeps up to the phrase less is more. Run your fingers through the messy hair for final texturing.
Another overlooked hairstyle for African-American men is buzz cut. However, you need to have a well-shaped head for the bald look. If the shape of your head is odd, the absence of hair may not be appropriate.
Usher Haircut Transformation Over The Year
At the 2011 Grammy Awards, the singer was wearing a hairstyle suitable for Afro men which were cut short on both sides. Fast forward to 2021 and he is still acing his game with neat and clean short hair. Let us take a tour to amazing haircut donned by usher over the year.
1. Fade to Curls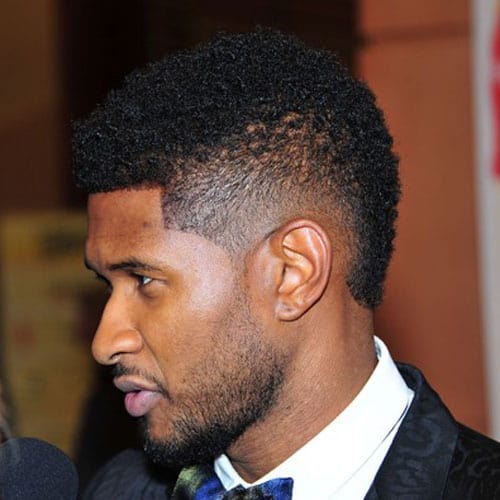 Out of all of Usher's short hairstyles, this simple but chic fade is probably one of the most popular. It's eye-catching because of the way the fade transitions into a profusion of his natural curls, which are styled and sculpted to the gawds because of course, they are.
2. A Little Volume
If you want this Usher haircut, first, embrace your curls. Allow them to grow a bit and maintain the look. Condition and keep them in good shape. After all, you are trying to make a statement here.
3. Medium Crop
Here's another hairstyle that highlights the smoldering singer's curls. If you want this one, tell your stylist to simply give you a medium crop on the sides, but you want to let the top grow out a little. Again, don't forget the conditioner. You need to figure out which styling products work for you, too. You want those coils to hold their structure.
4. Buzz Cut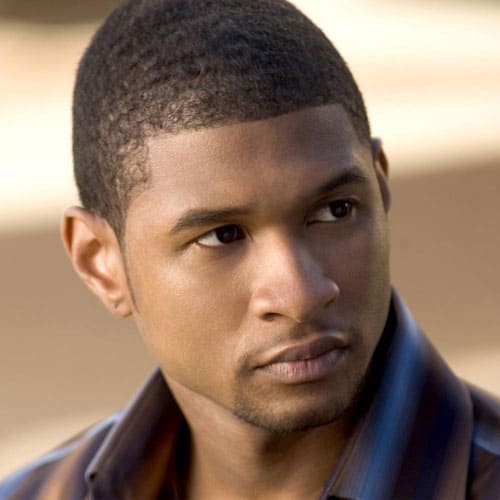 One of Usher's short hairstyles is a simple buzz cut. The simple buzz cut is timeless fashion. You simply cut it and then it's low maintenance. Somehow, it does call the attention to the sides of the face and that hot jawline maybe?
5. Blonde on Top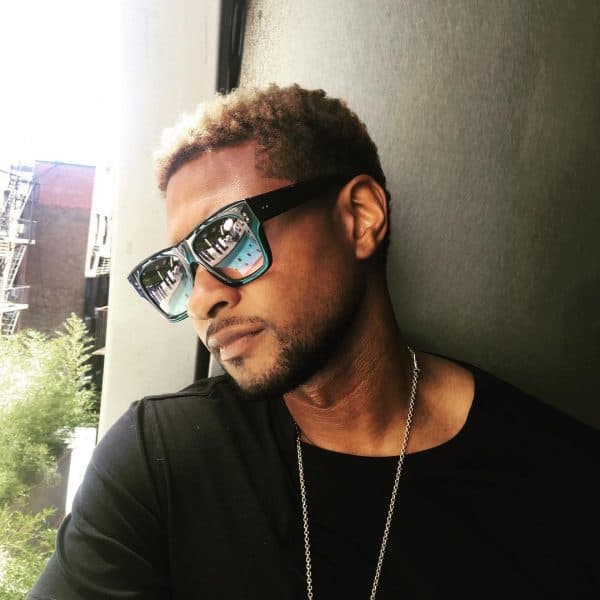 Whoever claimed that blondes have more fun wasn't telling any lies. Few people can pull off bleached tips, but you can do it if you have the confidence. Lightening the ends of your hair will brighten your facial features and give your appearance an exciting twist. Who can resist?
6. Modern Mohawk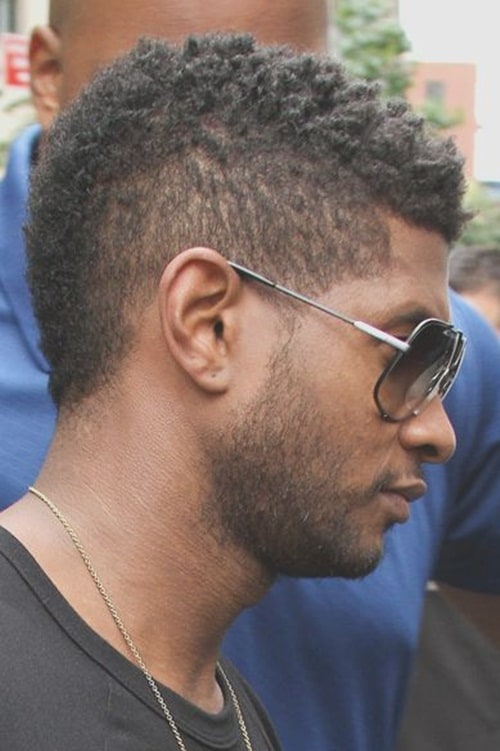 And the Mohawk- hotness at its best, a head turner few can resist. And Usher in a Mohawk? We have to give the "Woof!". It's not a full Mohawk because the sides are just faded. Wear this for a few weeks and then, your hair will be back in no time.
7. Fab 'Fro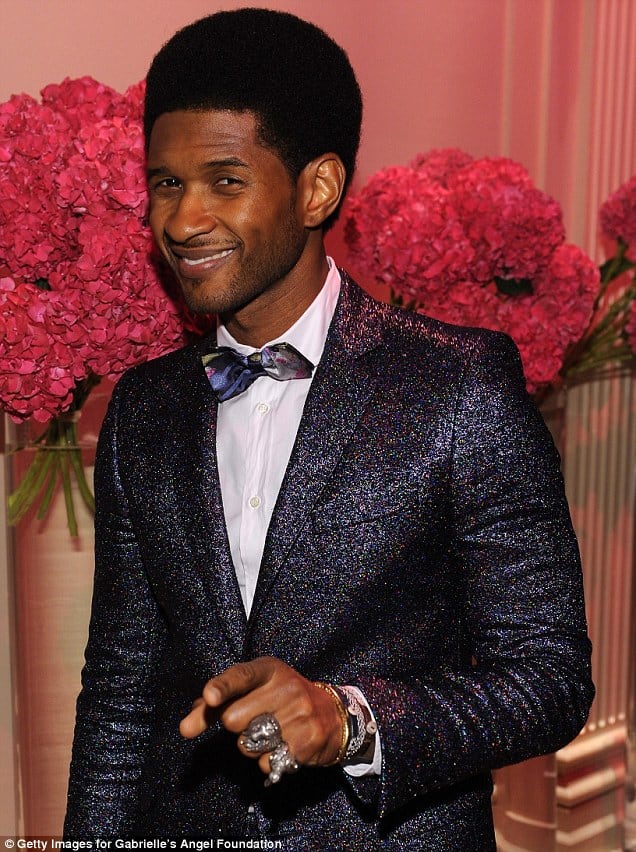 This modest afro counts as one of Usher's short hairstyles, and thank goodness for that. Afros don't get enough love. Look at how perfectly shaped this 'fro is. That takes talent, dedication, and the perfect comb.
You'll also love the below video tutorial on usher's south of france haircuts:
Here, we have rolled out Usher's haircuts for you that you can don on at any time and effortlessly unleash your sex appeal to make heads turn. Do not forget to pair it up with your brilliant smile. Confidence is the key to go Y'all. As the man himself said," If you don't believe in it, then no one will."