The Tyler Connolly hairstyle is identifiable as a pompadour and has not changed a significant amount over the years since his inclusion in the alternative rock and hard rock band known as Theory of a Deadman. The group formed in 2001 and was based from British Columbia, Canada.
The musical style incorporates several music styles, including acoustic and country. The top ten hits are well represented in their releases. Seven pieces have made the top ten with two songs reaching the number one spot on Hot Mainstream Rock Tracts chart.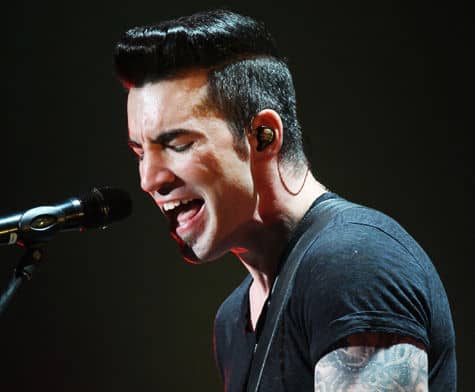 Tyler Connolly pompadour hairstyle. Photo via Loudwire.
The vocalist's hair is quite dark, some might even call it black, so the stage lights pick up the shine. In early years of his career, his hair appears much like a faux-hawk. Then, we would see definite pompadour design.
The singer has longer hair on top of his head, with a very smooth flow. It has no evidence of spiking, which would be expected with a Mohawk look. The pompadour is not overly high, though and doesn't extend out very far over his brow. According to a recent interview, he offers to have a contest so that a name could be attached to the unique design.
This style requires a fair amount of upkeep. The hair on the sides and back of his head is clipped close and follows the shape of his head. A blow dryer is an important part of the accoutrements required when preparing for public appearances.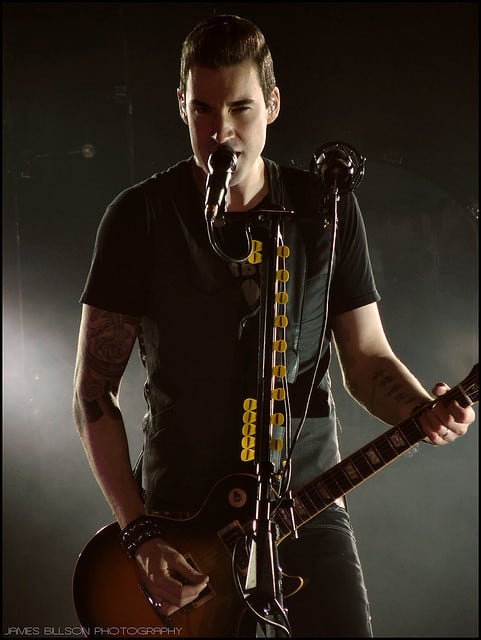 In a Loudwire's interview, Tyler said, "About four or five years ago, I started wearing it like this, I had a fo-hawk for while but then the hairstylist was looking around for some hairstyles and she did this weird thing that looked like – I don't know, can't even describe what it looked like, just wrong. Then she gave me this pompadour, like '50s band and I was like, 'Yeah this looks pretty cool,' and it just kind of stuck."
The hairstyle is one which he plans to keep even after his hair begins receding. He has been wearing the current style for more than four years and has no plans for a change. He does joke that he may have to start the pompadour farther back on his crown. Alternatively, he could always comb it forward from a longer starting point.