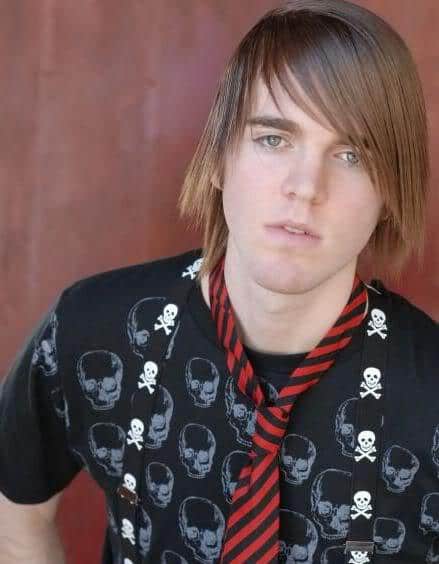 Shane Dawson hairstyle.
Shane Dawson is a 32 year old American YouTube star. He is the owner of the fifth and the twelfth most subscribed channels in YouTube history. He is known for producing comedies that feature several characters he created, including Ned the Nerd, Shananay, Aunt Hilda, and S. Deezy.
He also does celebrity impersonations with recent targets including Sarah Palin, Miley Cyrus, and Paris Hilton. He is a self made celebrity and part of his image is the Shane Dawson hairstyle.
Shane wears his hair just short of shoulder length. It is kept very straight through the use of a straightening iron. He normally has it parted on one side and brushed forward and over at about a forty five degree angle. He wears the part on either side, depending on his mood and/or the character he is portraying.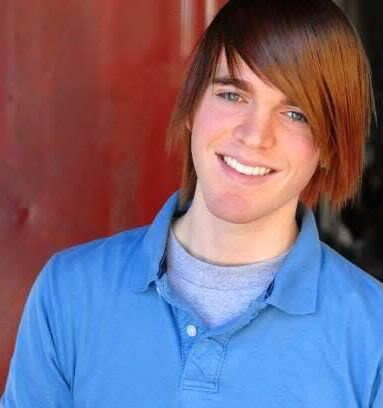 Shane Dawson straight hairstyle.
He always brush the bangs to the side. But he seldom covers the eye with his hair. There have been occasions when the eye was covered or partially covered.
He does not need to use a great deal of product to maintain his look. It is quite likely that he uses a small amount of pomade to provide a soft, touchable hold. This helps to limit the number of times he must use a brush to refresh the style.
The Shane Dawson hairstyle is not difficult to create or to maintain. It must be kept trimmed at regular intervals to maintain the length and avoid split ends that can cause frizz. Bringing the sides forward somewhat helps to frame his face while the angle of the bangs adds a sense of mystery. While this is not a classic Emo style, it is close enough that he could easily be considered a member of this subculture.