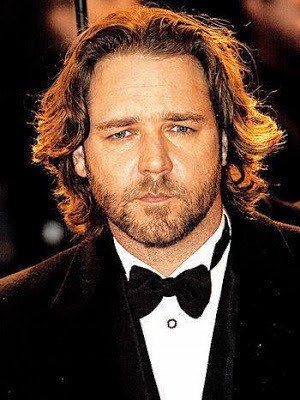 Russell Ira Crowe is a Hollywood actor who was born in New Zealand (April 1964). Crowe won the Best Actor in 2001 for Gladiator (Oscar) & for Cinderella Man at 2005 (International Award). Now he has been named as an ambassador for Sydney, Australia.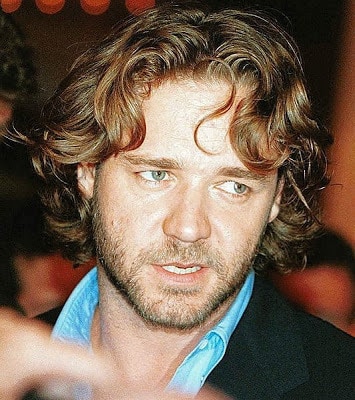 As shown above, Crowe has long layered hair, combed side, center part that adds balance to his head, & he leaves a few strands in the forehead. Full layered hair on the side makes his face look broader & more proportioned.

This is his role as Maximus with his caesar hairstyle in the Gladiator. Maximus' sophisticated persona is based on Julius Caesar, the leader of Roman Military.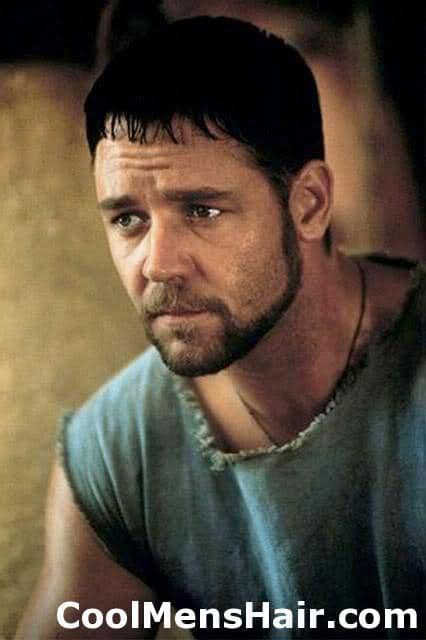 Russel Crowe caesar cut