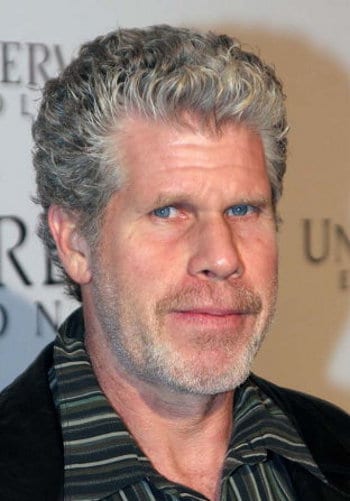 As a mature actor, the features of the Ron Perlman hairstyle appeal to many men in their fourth, fifth and sixth decades. The actor has been playing television roles for more than thirty years. He sometimes plays endearing, but damaged characters, and does it to perfection. There is nothing damaged about his hair design, it is short and suitable for his bold features.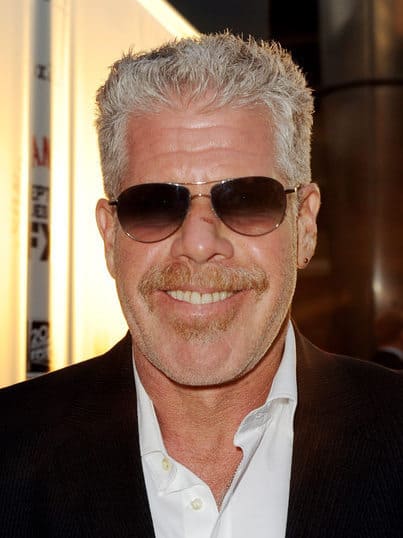 The actor has naturally curly locks. He keeps them maintained by a short trim on the sides and back. These ares blend into the hair on the top of the head. The strands are jagged cut. The length on top is adequate to be swept back, yet there is enough length to allow for natural curl movement. For males who have curly locks, only regular trims are required to keep the design looking sharp.
The design is suitable for face shapes of round or oval. It is particularly suitable for mature men. The styling time is about ten minutes daily. The male who has curly hair will be happy to know that the design works better when used on strands with a natural strength and texture.
Styling the hair each day is a simple process. The wearer should use gel on the fingertips and stroke downward at the head back. This provides a smooth and sculptured look there. The sides are handled differently. You should work a dab of the gel about halfway down the hair strands, then continue on with a stroke downward.
The ends of the strands can be pinched to add depth and texture. The final step is at the top of the head. Gel on the palms should be dragged from the forehead toward the crown. Work the gel into the strands using a comb with fine teeth.
The Ron Perlman hairstyle is great for mature men who have strong textured strands. Curly locks display well using this style. It is simple to style and to maintain, but requires regular trims.