Rick Astley is a singer/songwriter and musician from England. He is best known for the song, "Never Gonna Give You Up", which was originally released in 1987. This song became a number 1 hit in 25 different countries. Here is a look back at the Rick Astley hairstyle of that era.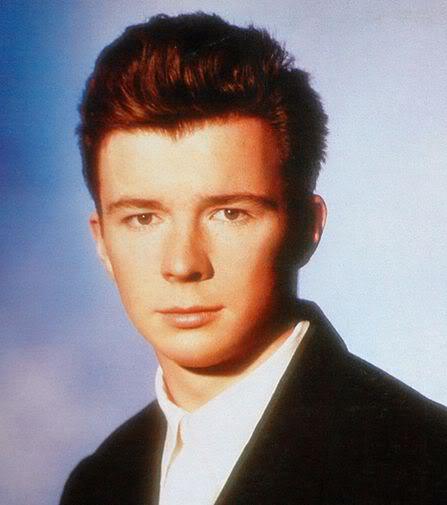 Rick Astley 80s hairstyle.
The 80s was a decade well noted for acts with "big hair". The mullet was popular among members of metal bands and rockabilly singers. The other popular style was the Pompadour, which was favored by Astley and other stars.
This style was achieved by having the hair cut and tapered short on the sides and back. The top was left longer, with the longest strands in the front. The top was brushed forward, then flipped upward to give the hair elevation. Pomade or gel was used to hold the hair in place.
This style first became popular on men in the 1950s. It fell out of favor for a time, but was revived in the 80s. Stars such as Elvis Presley and Nicolas Cage contributed to its popularity. Of course, the style became iconic due to the height he was able to achieve with his Pompadour.
Despite the fact he retired from music in the early 90s, he has never been completely gone from the hearts of fans. Both he and his hair saw a resurgence in popularity in 2023 due to an internet phenomenon that came to be called Rick Rolling.
Here, many different links took one to his video for "Never Gonna Give You Up" even if that is different from what was expected. He is now touring and performing again as well as being a popular radio personality.

Rick Astley pompadour hairstyle.
The artist is older now. His hair is not as big as it was then. However, the Rick Astley hairstyle of the 80s will long be remembered.