A football player by profession, Paul Pogba is also known for his bizarre hairdos as much as he is known for his ridiculous football talent. The French man who is very concerned about his appearance has managed to change his haircuts nearly 32 times in his career.
Pogba was smart in choosing a hairstyle. His hairstyles usually featured a Mohawk model, with polish on the sides of the head. Take a look at most popular Pogba hairstyles listed below.
#1: The Leopard print hairstyle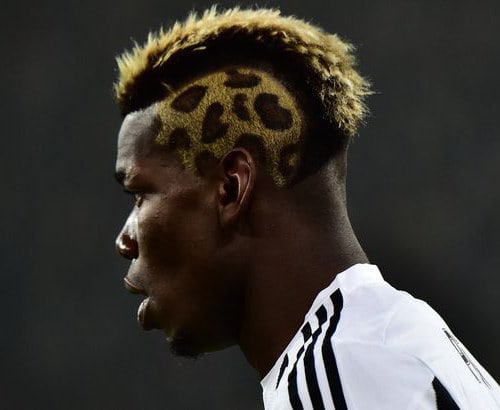 In this hairstyle, Paul Pogba sported a blonde-tipped Mohawk with leopard print shaved on the sides of his head. The leopard print hairstyle is one of those Pogba hairstyles which is more than deserving of its high ranking. Pogba took to social media and revealed this hairstyle to the world in a video on his Instagram account.
#2: The Dab
No footballer other than Pogba championed the dab. In this hairstyle, the Juventus midfielder basically had the word 'dab' shaved on the head sides. The "dab' quickly became a way of celebrating goals in football where players were seen lowering and bending their head forward – as if they were dabbing sweat from their forehead.
#3: Pokémon Haircut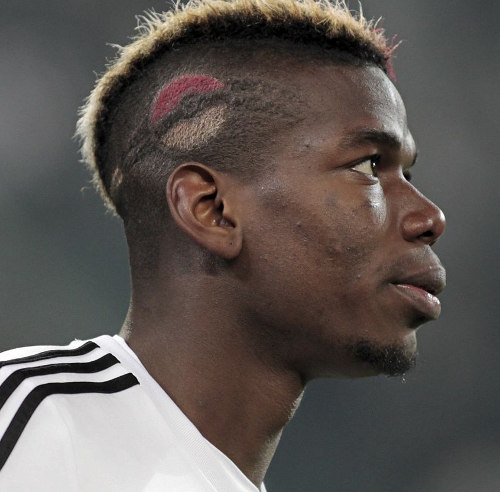 One of the boldest football hairstyle at the moment, this Paul Pogba hairstyle is inspired by Pokémon. In this hairstyle, the French footballer sports a 'poke-ball' from Pokémon colored and shaved on the side of the scalp with white and red streaks added to his mohawk.
#4: The PLP Haircut
One of the most bizarre haircuts of Paul Pogba, this hairstyle features initials PLP (Paul Labile Pogba) shaved towards the lower side of his head. This hairstyle could prove to be handy just in case the footballer ever forgets them.
#5: The Zebra Style Haircut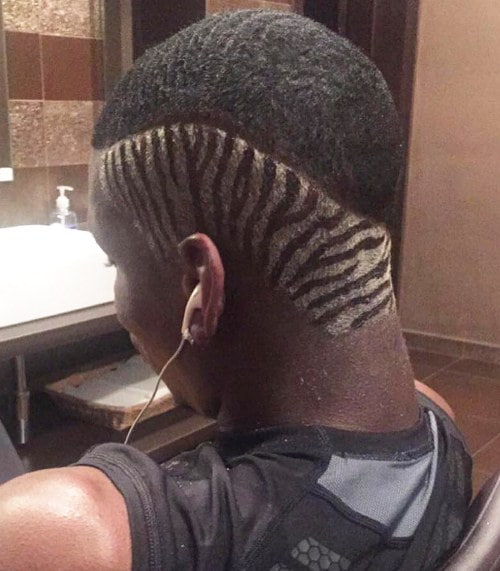 Another weird hairstyle that the French Midfielder Paul Pogba sported was the zebra striped hair. Pogba chose a Zebra as it was the mascot of the club to which he belonged. In this hairstyle, a zebra style is look is created down the side of the head with the design combining blonde-dyed hair with his natural color.
So if you are one of those men who is looking for inspiration to sport a crazy hairstyle, considering Paul Pogba hairstyles would be a great option.