Perhaps you are thinking that a Paul Newman hairstyle might be perfect for you. Even though this iconic actor is no longer around, he has made a large impact on the way that the public sees men. His short and straight hairdo is still popular with many men today and more importantly, popular with women too.
Not everyone can pull of this type of look, and it may be best to have hair that is medium to thin in thickness. It also might help to own a face that is somewhat oblong or oval. Take a look at some of the images of this famous actor to get a good idea of what he looks like.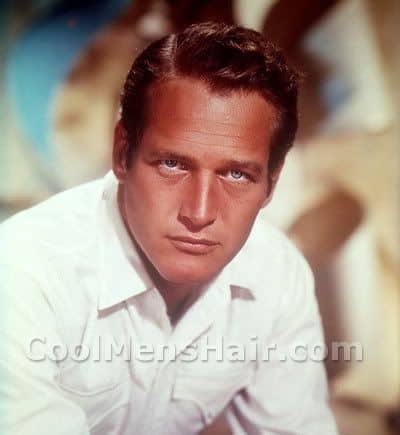 Paul Newman hairstyle.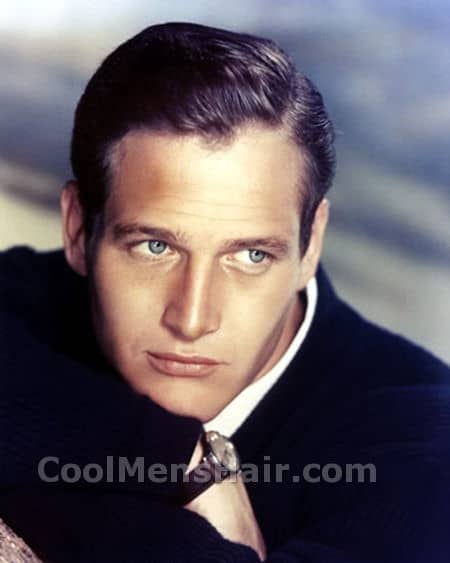 Paul Newman side parted hairstyle.

The side view of Paul Newman hair.
How to Get A Hairstyle Like Paul Newman
You will want to have your hair cut short and tapered into a "retro" look. Make sure that is short on the sides and that you still have some length on top. It is best part this kind of haircut on the left or right side, and a little high on the head. If your hair is fairly thick, you may need to have it thinned.
This type of look is not hard to achieve. Rub a small amount of hair pomade. Then, run it through the hair when it's damp. Part your hair with the comb. Comb the sides of your hair back. Comb the top up and back towards the side.
However, if you have a cowlick or double crown, you will want to use some kind of strong hold hair gel or wax. Make sure and be careful not to use too much styling products on your hair as it will tend to look too greasy.
Perhaps the best Paul Newman hairstyle is long in the front. This means that you may not wish to take a lot off the top. It also will make it easier to comb the hair back and to the side.
If you are looking for a perfect Paul Newman hairdo, make sure that you know what you want. Talk to a hair professional about your specific needs. Together, you can find something that looks good and is easy to care for.