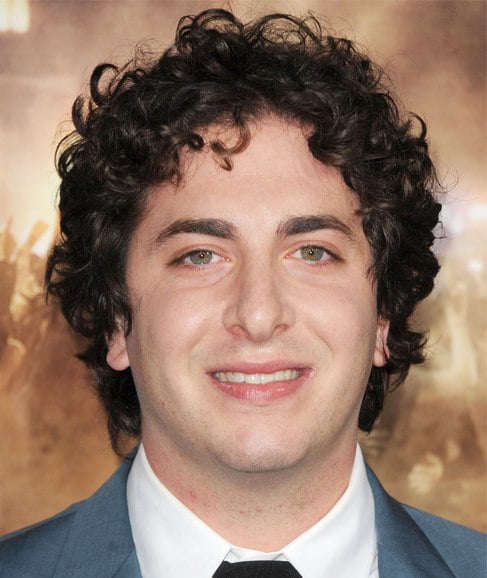 American actor Oliver Cooper may not be the typical Holywood hunk but he does have a strong, nerdy appeal that makes him attractive to many of his female fans. Known for his work in Project X and Internet video shorts, Cooper is easily recognizable by his mop of thick, curly hair which he keeps well-textured and curly.
Here's how to get this natural and effortless hairstyle, perfect for guys who want a low maintenance do that fits the natural texture of their hair.
This hairstyle is very easy to get especially if you have naturally curly or wavy hair. Cooper usually keeps his hair natural without any hint of products especially in shows like Californication, where he plays the other child of David Duchovny's character.
Preparation
You will need to grow out your hair to up to 1 to 1.5 inches in length. This is the perfect height to get the size of curls that Cooper has with his hair. Start by prepping the hair with a good comb.
Curly or; wavy hair tends to be coarse and tangled especially in men who are not too keen on regularly combing their hair, so it is best to use a wide-toothed comb to smoothen the hair and remove tangles and make styling so much easier.
Styling
Use a styling product such as gum or wax to make the natural curly or wavy texture of the hair more noticeable. Towel the hair to leave it damp. Rub a small amount of product between the hands to emulsify and run through the hair, starting from the sides and then onto the top.
Use your hands like a salad fork and toss the hair upwards to give it more volume and to accentuate the natural curls by allowing them to breathe and attain a natural height. If you think you don't have enough volume, you can add a small amount of curl enhancer to your hair.
With a good product, you can maintain this style throughout the day. Use a water-based styling product to keep the style light and grease-free.