Niall Horan is an 27 year old Irish singer and musician. He is one of the founding members of the Irish boy band, One Direction. The band was formed to compete on the British X Factor produced by Simon Cowell. After finishing in the top three in 2023, the band signed with Cowell's record label. Since beginning, there has really only been one Niall Horan hairstyle.
Unlike the band's name, the performer's hair does not go in one direction. He keeps it cut short on sides and in back. The top is longer with a distinct part on the left side that allows him to brush the top hair over. However, the right side of the top is brought straight forward, creating a bit of a clash on the upper right side of his head.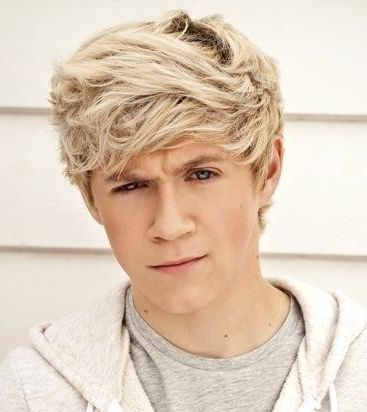 Niall Horan messy blond hairstyle.
He then takes a generous amount of pomade and runs it through the hair using his fingers with the help of blow dryer to produce a messy look. The underneath hair is dark in color while the ends are bleached and blond highlights blend into the rest of it.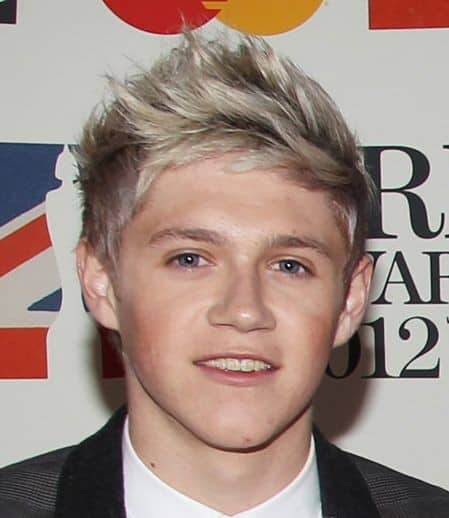 Niall Horan hairstyle with razored ends.
In addition to the unique styling method he uses, the hair has been cut with a razor to provide extra texture in front and on top. This is not a style one wants to attempt to replicate at home. It would be best to see a professional in order to get one's hair styled in this way.
The Niall Horan hairstyle is among the more unique among celebrities today. It is simple and conservative in some ways. However, it features enough wildness to allow him to project an image as a "bad boy" when he chooses. Maintenance is not terribly difficult, but it takes a professional touch to create this look.