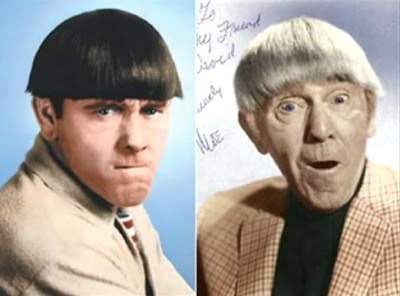 Moe Howard (born on June 19, 1897) was the leader of The Three Stooges, the famous comedy team in the mid-20th century. Moe Howard was a legend in comedy & hairstyle. His famous distinctive bowl cut was achieved by accident.
He was the youngest child in his family and his mother wanted a girl child. When he was a child, his mother was letting Moe's hair grew to shoulder length & putting beautiful curly. With his long hair, he could not take his classmates' years.
In a shed, his friend helped to cut his hair by using a bowl as a guide. Moe was so afraid if his mother would be upset knowing his hair. He hid for hours, causing a panic in his home. He finally came out and his mother was so glad to see him & she did not even mention the hair. Then, his hairstyle stayed with him all his life.