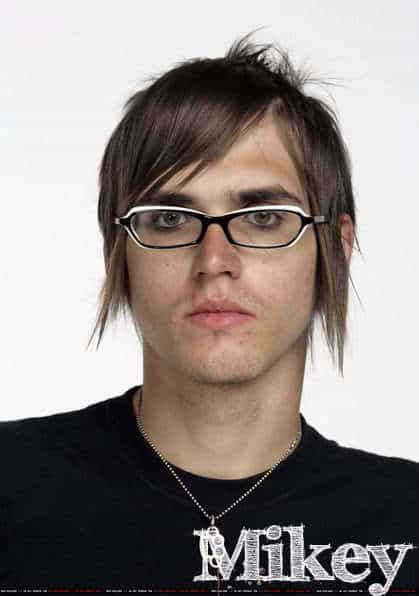 Mikey Way hairstyle
One of the most popular members of the famous American alternative rock band My Chemical Romance,
Mikey Way
is a distinguished performer in his own right. Brother of the founder member of the band My Chemical Romance, Gerard Way, Mikey Way joined the band soon after dropping out of college.
Started in 2001, the five member band soon shot to success and fame and proclaims that their main influences are Queen, Iron Maiden, The Misfits and the Beastie Boys.
Mikey Way style
Born on September 10, 1980 in Newark, New Jersey, Michael James Way grew up with his five siblings and always had a very close relationship with his elder brother Gerald Way. Mikey is a bassist in My Chemical Romance.
He learned to play bass with the sole intention of joining the group. Today, Mikey is a name himself and has a huge fan following all across the globe. Blessed with natural good looks, Mikey Way is heart throb of millions of teenagers worldwide.
My Chemical Romance's first commercial success was the album, Three Cheers for Sweet Revenge in 2004, followed by the hit singles, "Welcome to the Black Parade", "Famous Last Words", "I Don't Love You', and "Teenagers".
Mikey Way brushed back hairstyle. Photo by Eva Rousse ♥.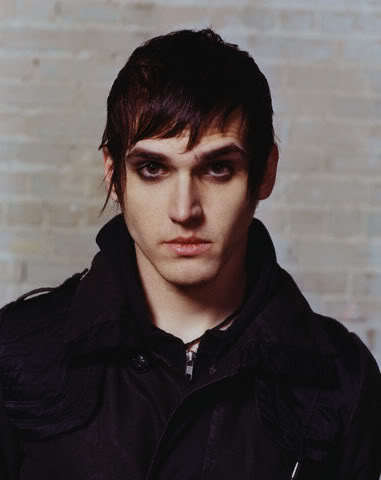 Mikey Way hair
Mikey Way has influenced the dressing and fashion style of his fans over the years. Mikey toggles between changing the length of his black locks from falling to his chin to cropping them short. In fact, his
razor-cut
is a great example of the
spiky
emo hairdo
accentuated by dark color. T
he hairstyle perfectly complemented his straight hair, and can be gelled smooth or worn spiky with the help of some gel wax. Mikey Way has evolved his hairstyle and appearance over his career and is now looking more endearing and draper than before.
His black locks are favored by his innumerable fans and he is now seen as a role model in terms of dressing and hair styling. Married in 2007 to former temporary bassist player of First to Last, Alicia Simmons, Mikey Way now lives in Ney York with his wife, Alicia Simmons. Mikey Way is on his way to become a legend and the rock band My Chemical Romance is gaining strength day by day!